Could this be Helen Mirren in her most polar possible role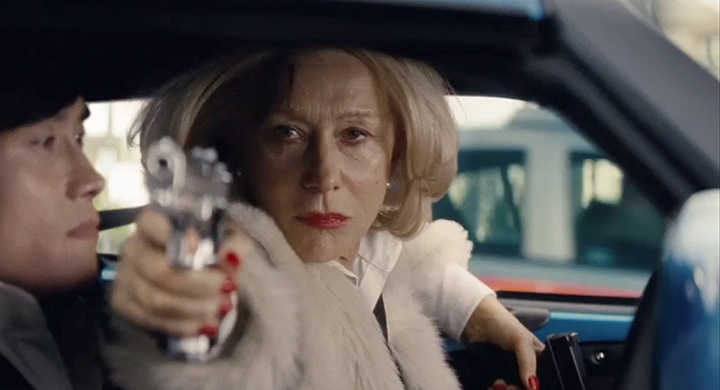 Imagine Helen Mirren as a gun wielding, car revving, hoon-loving bad-chick! Would that get you to the Cinema for an evening out?
To go from award winning Queenie to gun wielding speedster is a bit of a transformation for 69-year-old Helen Mirren, but both she and Vin Diesel are extraordinarily keen to see her in the next The Fast and the Furious movie.
It's a riotous concept to most of us that the Oscar winning actress has confessed she would love to play a maniac speed loving woman in the racing car film series that has taken box offices by storm.
Vin Diesel, 47, said he would welcome the Dame into the "Furious" family with open arms to Access Hollywood this week and it has all sorts of spoof covers popping up on the Internet… What do you think of ours?
Helen Mirren has come out and said she'd like to play a villain in the film, and Vin said he would love to see that happen.
Ad. Article continues below.
"Of course I would. Who wouldn't? It's Helen. Amazing," he said. "Tell her I said so".
Furious 8 and Furious 9 are being desperately awaited on by the fans of the series.  But would this bring in a new generation of watchers to it?
I'm still not sure that with Mirren in it I could be convinced to watch it? You?
Ad. Article continues below.
Vin Diesel Invites Helen Mirren To Appear In FAST & FURIOUS http://t.co/3xrOorksin pic.twitter.com/a9F6OnB1Ii

— Superhero Feed (@SuperheroFeed) June 25, 2015