Could this be a momentous new anthem for Dylan?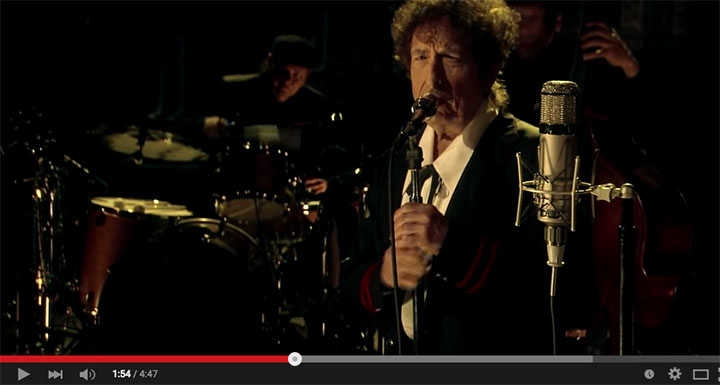 The legendary Bob Dylan performed live on David Letterman's goodbye tribute overnight and soaked up everyone's good vibes.  His new song, "The night we called it a day" is a poignant tribute to the star of The Tonight Show with David Letterman, who has been with us for thirty years creating television pop culture.   And knowing how famous he is for creating the world's best and most socially relevant anthems of music for a generation we think he could be setting forth with a new one that calls the future.
Ad. Article continues below.
Dylan himself has lived as a crucial part of the arts for over five decades, and whilst he is sure showing his age of now 73 years, is doing so with pride.
As we here all know, his most celebrated work chronicled social unrest in the 60s where he was said by many to be the spokesman for his generation. His early tunes "Blowin' in the Wind" and "The Times They Are a-Changin'" became anthems for the American civil rights and anti-war movements.  Could he be calling the end of a generation in music and television with this song.  Listen to "The night we called it a day" and tell us if you think it will become a retirement anthem!