Could the Pope's debut album be this year's Christmas number one?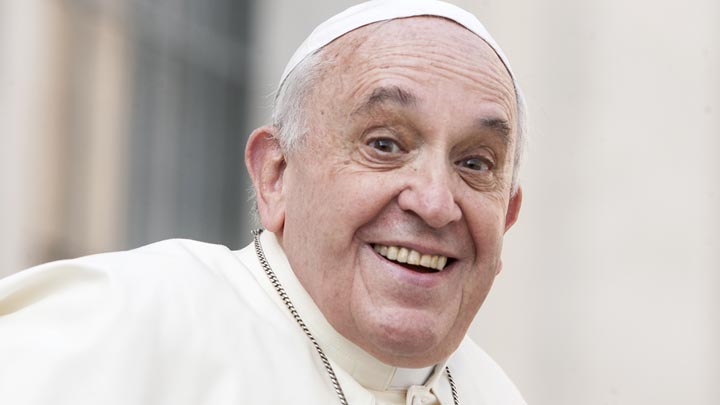 Move over Mariah Carey and Michael Buble, there's a new Christmas number one on its way, and it's from the least likely recording artist you could imagine.
That's right, Pope Francis is taking on the music world with his debut album.
The 11 tracks on 'Wake Up!' are a selection of his public speeches, put to various styles of music ranging from pop and rock, to Latin chant, reports Sky News.
According to producer and artistic director Don Giulio Neroni, Francis' simple, down-to-earth style was the inspiration for the album.
"We took into consideration Pope Francis' speeches, speeches he made in various countries around the world, with diverse themes," said composer Dino Doni.
Ad. Article continues below.
"We hope we have delivered a different arrangement for this work but also that we have managed to maintain the emotional and psychological aspect of the pope.
"The music may in some way help to deliver the message of Pope Francis".
Wake Up! has already been released in Italy, and the rest of the world can expect it soon.
Take a listen to one of his tracks here and tell us, will you be buying the album? Do you like the Pope?