Could Karl Stefanovic be leaving the Today show?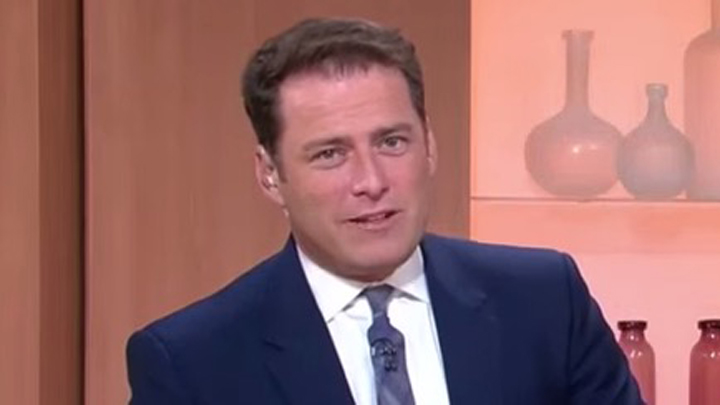 We see him every weekday on the Today show but could Karl Stefanovic be on the way out? He's already got a new show on TV already and new reports are saying that his morning hosting gig mightn't be where we'll see him in the future.
According to Mumbrella, Nine has prepared a contingency plan for the Today Show if host Karl Stefanovic leaves at the end of the year.
At the press briefing for Channel Nine's network plans, boss Darren Wick was asked about Stefanovic's future after rumours surfaced the popular host may be considering leaving his post on Today.
Wick said the presenter was still in talks with CEO David Gyngell. "Possibly and possibly not – that is one the things Karl and David are discussing at the moment.
"Whichever way it goes, we have plans in place", he said. "Ask me in a week".
Ad. Article continues below.
It mightn't be all bad news for fans of the vivacious Stefanovic – Wick said he is confident Karl will stay with Nine, even if he does walk from Today.
"Karl will be fine," he said. "Karl… is talking directly to David Gyngell. They are both pretty relaxed and pretty confident of a deal, but it is a negotiation".
Stefanovic's new panel discussion show The Verdict has not been a ratings success so far, and polarising hosts such as Mark Latham have divided audiences.
"Karl is a big part of the family. We love him, he loves us and like a family he is a character – he is certainly unique that is for sure," said Wick.
"I'm pretty sure that Karl's home is at Nine for a long long time".
Ad. Article continues below.
News Corp reports Mr Wick said Karl is "just having a good think about everything. I think he's having good honest talks with Gyng about where they're heading, where he's going, that sort of stuff, and that's fair enough.
"I think it'll settle down, it's a big year. He's got a lot going on, he's got The Verdict happening which is starting to get a little bit of a rhythm now".
Tell us, would you be sad to see Karl go if he were to leave Today? Do you love him or hate him?