Cookbook Corner: Comfort food for cold nights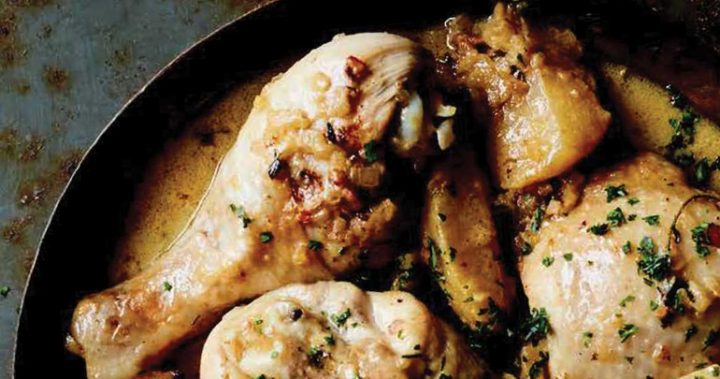 Why is it when it cools down, we crave slow cooked meals, stews, etc?
First, we search for the slow cooker and then we search in our collection of cookbooks for scrumptious, quick and tasty meals.
Low & Slow: Comfort Food for Cold Nights by Louise Franc covers many diets, including vegetarian, but does not indicate any gluten free ingredients. However, I would imagine you would be able to substitute ingredients to accommodate.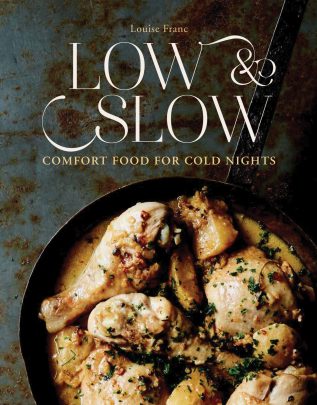 The book starts with basic, simple soups – from Classic French Onion to Fish Soup, good old Vegetable Soup, Lentil & Tomato Soup and even a Clam Chowder. One recipe which looked interesting was the Caribbean-Style Black Bean Soup. 
Ad. Article continues below.
Yikes, there was even a "Greek Style Slow-Cooked Octopus". This one definitely did not appeal to me as you had to remove the eye segments and the contents of the head sack. Eeik! This recipe was definitely not for me, but I know others will thoroughly enjoy it.
Other categories included Vegetarian, Fish, Chicken, Duck and Pork. Pork Taco with Pineapple Salsa sounded interesting. The usual Beef Stroganoff, Oxtail Stew,  Curried Lamb etc are included, occasionally served with salads. 
And did I mention it had desserts? I did not try any of these as I already have a sweet tooth, but the most tantalising recipes include:
Chocolate Marmalade with Bread & Butter Pudding

Crisp Apple Crumble
Spiced Quinces and Crème Caramels.  
Did I mention the Chocolate Peanut Butter Pudding – hmm, yummy?
Ad. Article continues below.
One dish which caught my eye was the Red Wine & Rosemary Lamb Shanks with Cauliflower Puree.  This is the best weather for Lamb Shanks.  This recipe was so easy to follow and only four easy steps of preparation and cooking it and by five steps it was all done.  As the serving for was for four I did halve some of the ingredients to suit my requirements. It includes the zest and juice of one orange, however, I also added some of the orange pulp as well – it was scrumptious. The Cauliflower Puree was a first for me and really easy.
All the recipes are really easy to follow and flowed with the dishes. Some recipes had Useful tips at the end of the Recipe e.g. "The advantage of using crème Fraiche in recipes such as this is it far less likely to split during cooking than cream".
Not being a mad cook I did learn lots of new cooking terms such as Poblanos, Muscovado Sugar, Sugo, Saffron Threads, Cassoulet and Calvados.
Thoroughly enjoyed reviewing the cookbook and it gave me more of an idea of how much work goes into producing a cookbook; looking at all the ingredients, temperatures and making the steps really easy to follow.  I normally love cookbooks that have pictures of each step but found these recipes were easy to follow, clear, precise and at the end yummy.
Reviewing this cookbook was a fun and surprisingly easy experience – even with some ingredients I had never heard of. 
Ad. Article continues below.
I highly recommend this book for some yummy comfort food for the cold winter months.
Bon appetit!
Low & Slow: Comfort Food for Cold Nights by Louise Franc is available now from Dymocks. Click here to learn more.