Controversial stars continue to be set in stone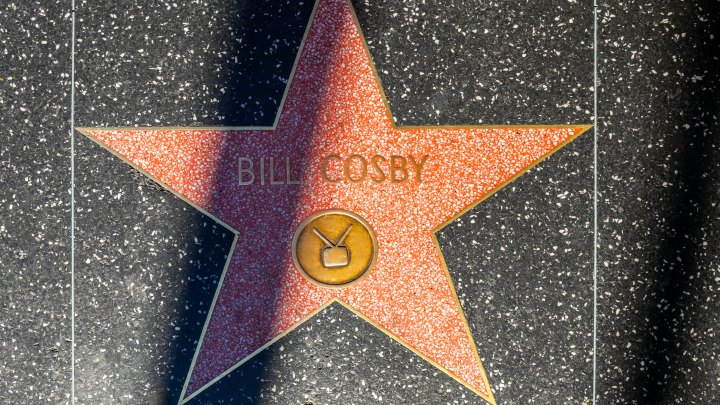 Following last week's removal of Bill Cosby's bust from a Disney theme park, there has been speculation about his place on the  Hollywood Walk of Fame.
But yesterday, the Hollywood Chamber of Commerce dispelled any rumours the actor's star would be removed, saying his role in the history of Hollywood was set in stone.
"The answer is no," said Leron Gubler, Hollywood Chamber of Commerce president and CEO. "Once a star has been added to the Walk, it is considered a part of the historic fabric of the Hollywood Walk of Fame. Because of this, we have never removed a star from the Walk."
The late chair of the Hollywood Walk of Fame Committee, Johnny Grant, previously addressed the issue of stars who have fallen from grace and their position on the tourist attraction.
"Stars are awarded for professional achievement to the world of entertainment and contributions to the community," he said. "A celebrity's politics, philosophy, irrational behaviour, outrageous remarks or anything like that have never been cause to remove a Walk of Fame star."
Calls to remove Cosby from the Walk of Fame come after numerous allegations of sexual misconduct.
At the same time, others have called for Donald Trump's star to be removed following his comments about Mexican immigrants, which include labelling them as "rapists" and calling Jeb Bush's wife an "illegal immigrant".
Charlie Chaplin was initially rejected as one of the original stars on the walk of fame due to his "questionably morals" (he had decidedly left-leaning political views), but he was added 16 years later.
In 1978 the committee, voted against awarding a star to the brilliant but controversial opera singer, actor, athlete, writer, lawyer, and social activist Paul Robeson. Due to public outcry, the decision was reversed almost immediately.
What do you think of the Hollywood Chamber of Commerce's stance on not removing stars once they've been laid? Do you think they should make exceptions? 
Ad. Article continues below.