Community service announcement: Rolling Stones Hanging Rock show cancelled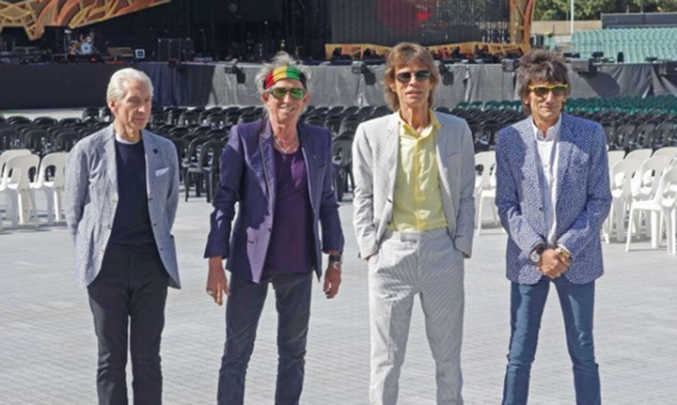 In disappointing news this morning, it has just been announced that the Rolling Stones have had to cancel their show in Hanging Rock, near Melbourne, tomorrow. According to the press release by their promotional company, Mick Jagger has developed a throat infection and "He is under strict doctor's orders to rest his vocal chords for the next few days in order to recuperate for the remainder of the tour".
This means the scheduled show at Hanging Rock near Melbourne on Saturday Nov 8th is unfortunately cancelled. This is a devastating blow to ticket holders who already experienced a postponement of the tour earlier this year after Jagger's partner suddenly died.
A spokesman said:-  'The Rolling Stones are incredibly disappointed  to cancel the Hanging Rock gig and to disappoint their fans but were left with no other option".
The next scheduled show is Sydney on Wed 12th November.
All fans who purchased through Ticketmaster will receive a refund on their tickets for the Hanging Rock show as follows:
Ad. Article continues below.
If you booked online or over the phone, Ticketmaster will refund your purchase back to the credit card used to purchase the tickets. It can take some time to process, so please give Ticketmaster up to 5 days to process your refund before you start to worry.
If your original card has expired or is no longer valid (prepaid Visa and MasterCard included), you'll need to get in touch with Ticketmaster's Customer Service Team via 136 100 between 9am – 8pm AEDT Monday to Saturday, or 9am – 5pm AEDT Sunday. Please contact Ticketmaster by Wed 13th Nov and they will arrange a refund via cheque.
If you purchased tickets at a Ticketmaster outlet, you'll need to swing by one more time with the tickets and credit card used to make the booking. The outlet staff will help you with your refund.