Comedian Ricky Gervais slammed for song about Princess Diana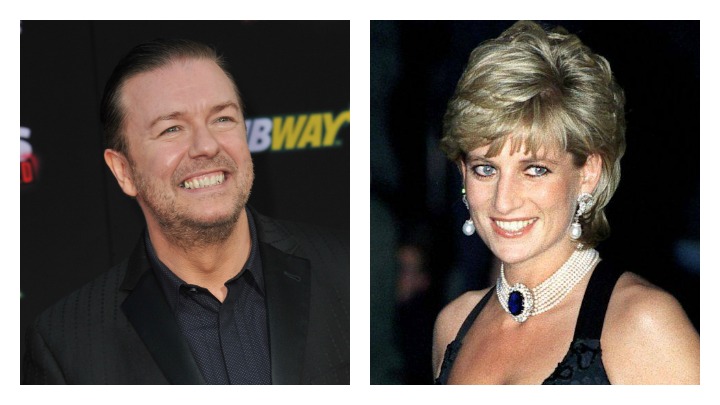 He's usually regarded as a witty and loveable comedian who isn't afraid to poke fun at himself and his fellow celebrities, but Ricky Gervais' latest joke has been branded crude and in poor taste.
Ricky's new movie features a song he wrote about the late Princess Diana and has lyrics referring to AIDS and sex.
In the film, Ricky's character sings: "You hugged a man with full-blown AIDS, To show the world you can't catch it that way.
"It's only spread via blood, By sharing needles that are infected, Another way is having anal sex with strangers unprotected."
While some have said it's just a for a laugh, others are calling it "disgusting" and "disrespectful".
Ad. Article continues below.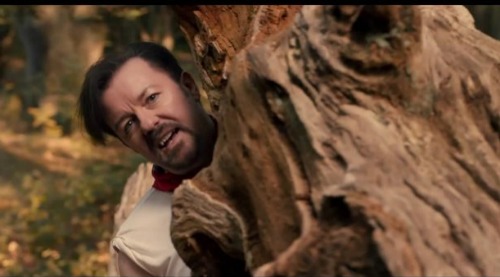 "Were that MY mum who was verbally abused by this… I'd sort him out pronto, be an idea if her sons took him aside and advised him of his rights before belting him sensless [SIC]," said Sidney Mincing online.
Others though jumped to his defence, saying: "Gervais is a genius. As for Diana she wasn't some Saint who is now beyond humour."
Ad. Article continues below.
It's not the first time this song has surfaced either.
Ricky actually performed the original version at a concert for Diana on the 10th anniversary of her death.
Ricky took to the stage immediately after Princes William and Harry delivered a speech about their mother and sang the tune for the boys and the audience.
At the time it was seen as a light-hearted homage to Diana, so many are wondering why he decided to update it with the somewhat crude lyrics.
While some are saying people are just taking it all out of context and that Ricky isn't intentionally offending, others say he should show a little more respect to Diana and her boys.
Do you think this song is in poor taste? Or is Ricky just having a laugh?