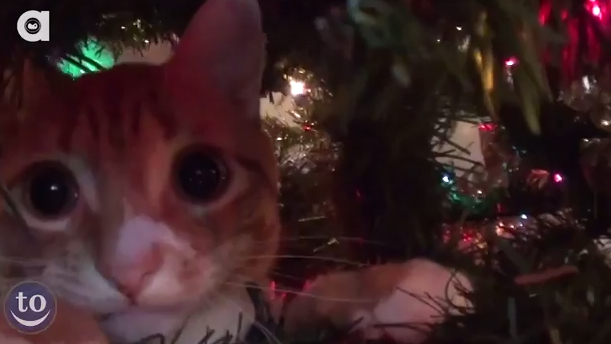 Anyone who owns a cat is probably well aware of the senseless destruction that they tend to perform. It seems cats are always up for a bit of mindless devastation, and it come suddenly, violently, and with very little warning.
Ad. Article continues below.
Having little to no sense of holiday cheer, cats do not discriminate their violent behaviour around the Christmas period. This is evident in the video below, which shows cats doing what cats love best.
Sit back and relax for 90 seconds, and enjoy the chaos.
Does your cat get up to no good? Or is your cat well mannered? Let us know in the comments below.