Christie Brinkley stuns in seventies-inspired outfit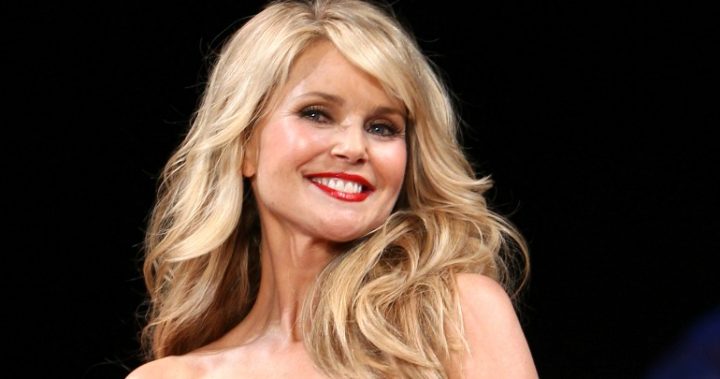 Christie Brinkley may have celebrated her 62nd birthday earlier this year, but she just gets better with age. The actress is always seen on the charity circuit but this time Brinkley was spotted out and about after leaving her Big Apple apartment. Known for her youthful fashion sense, Brinkley wore a seventies-inspired ensemble – paisley print top, denim culottes, clunky brown boots.
Brinkley kept her hair down in soft waves. Her makeup was done in such a way that it would look natural and dewy.
She's rarely seen with a frown on her face, perhaps it's all that smiling that's helped her maintain her youthful look. Look at that pretty turquoise ring, how cute!
Ad. Article continues below.
Although Brinkley recently revealed her secrets to her youthful appearance to be sun protection and eating well, 'The National Lampoon's Vacation' star has admitted she has had Botox.
However, the mother-of-three who has been a vegetarian since she was 13, said that Botox didn't really give her what she wanted: "I actually started to feel depressed. My face lacked expression. I will never do it again in my forehead."
Brinkley is one of the most age-defying celebrities we know with many attributing her beauty to good genes. Although her expensive wardrobe can afford her the best things to wear, Christy's best asset would always be her infectious smile.
Do you like Christie's style? Would you ever consider going under the knife to look younger?