Cher steps out in striking outfit – what do you think?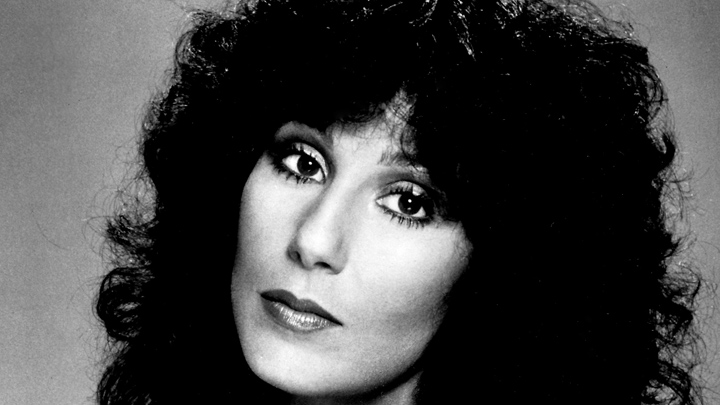 Most of us would choose comfort over style if we were travelling on a plane. But if you are a rockstar who's known for your headline grabbing outfits, then that isn't an option, especially if you're Cher.
There is no doubt that she has a bohemian sense of style, her eclectic wardrobe and her fearless love of wearing costumes that others wouldn't dare to squeeze in to, have helped her career but Cher went for an equally stunning if more demur look on Sunday for a trip to Los Angeles Airport.
@cher As an angel walking in You are our Goddess pic.twitter.com/2KHFSB7XGs

— Annie#CHERCrew♊ (@10peeps3) August 24, 2015
Head to toe in black and white she rocked the monochrome and accented it with animal print and a pair of ankle-breaking peep-toe platform heels. The 69-year-old singer was not definitely not travelling incognito, The Daily Mail  reported, in a leopard print blazer, shiny satin pants and a wide brimmed, floppy hat.
Ad. Article continues below.
Cher & Paulette off to Switzerland pic.twitter.com/D41skbh1mg

— Ro Cher Fan (@Ro_Cher_Fan) August 24, 2015
Cher is a rock star, so obviously large sunglasses were the accessory of choice.
The If I Could Turn Back Time singer, whose real name is Cherilyn Sarkisian, has long been a woman who changed her image regularly and it could be said in extreme ways! The fashionistas have been watching her and commenting since 1960s.
Ad. Article continues below.
She's also known for her edgy and revealing style choices and was notably the first woman to expose her navel on TV.
Meanwhile, this year Cher is celebrating the 50th anniversary of her debut on the Billboard charts.
In 1965, her single All I Really Want To Do ranked on the Billboard Hot 100, with I Got You Babe topping the chart shortly after.
And Cher still has plans to make music in 2015, revealing to Billboard that she has something in the pipeline which she is expected to work on this October in the UK.
What do you think of Cher's sense of style? Are you thinking "Good on ya Cher"? Or do you think that at 69 she should be toning it down a bit?