Charlotte Rampling, acclaimed actor and model, shares her bittersweet life story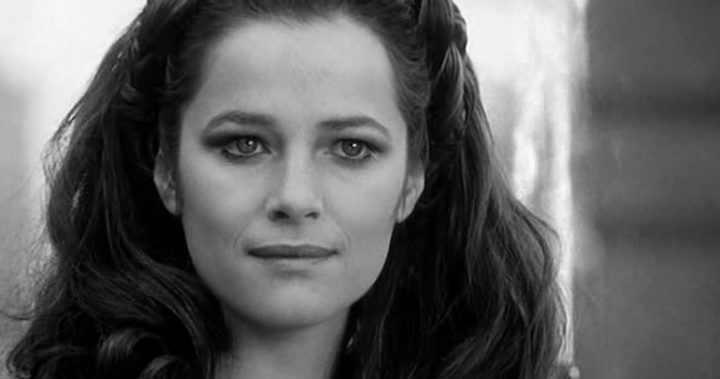 I so wanted to find out what's going on in this famous lady's mind.  I requested Who I Am by Charlotte Rampling (with Christophe Bataille) with enthusiasm, and was surprised when it arrived to find a rather thin small dimensioned volume of 107 pages, many of which are taken up by black and white photographs.
Perhaps there will be much to glean I thought as I plunged into the text… if only I could have comprehended it!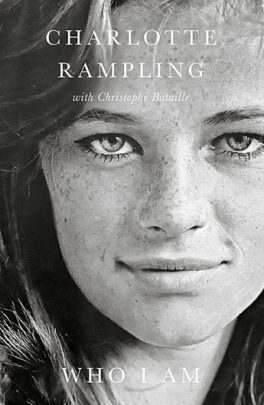 "Men come and see me in the night.  Men watch me and steal my secrets.  I leave a fleeting image, fragments of feeling, sensations….I watch the men, I see them in the half light, I listen to their breathing.  The screen separates us.  And who knows….who knows what is transformed by these images."  And so it goes, on into more confusion and obfuscation.
It was around 1/3rd of the way in before I could make out some meaningful discourse.  The elusive mind behind the haunting eyes is just that.  Thinking this way and that in abstractions – "Childhood is a mystery.  I was seven and something happened at school.  I remember a disgusting meal …."etc.
Ad. Article continues below.
Some snippets of interesting stuff started to emerge; like that she was sent off to a boarding school with her elder sister and some poignancy emerges, "My sister spent hours in front of the mirror trying to understand.  She challenged a forbidden taboo and found death before she could find the answer.  Mirrors haves since been forbidden.  The disappearance of things must remain an enigma."
Due to her father being a member of the armed services, the family moved 7 times in 13 years and the girls knew the sadness of making new friends only to lose them.  Anecdotes are more often than not about her sister who died in tragic circumstances, to the point where it's virtually a book about them and their parents.
Her father appears to have had some sort of influence over her, particularly due to the fact he was traumatised by the war (understandably more so when you learn his brother died fighting), while her mother's exuberance is only touched on briefly.  If you're seeking juicy bits about her life on the silver screen, forget it, that's not what this is about.
There's an underlying sadness that, for me, explains her persona in many of the characters she has portrayed in film.  Ultimately an interesting, if somewhat short, emotional tale about a lady who's obviously carried emotional baggage through much of her life.
Who I Am is available now from Dymocks. Click here to learn more.