Celebrities, they're just like us: Joanna Lumley says she'll need a wig to cover thinning hair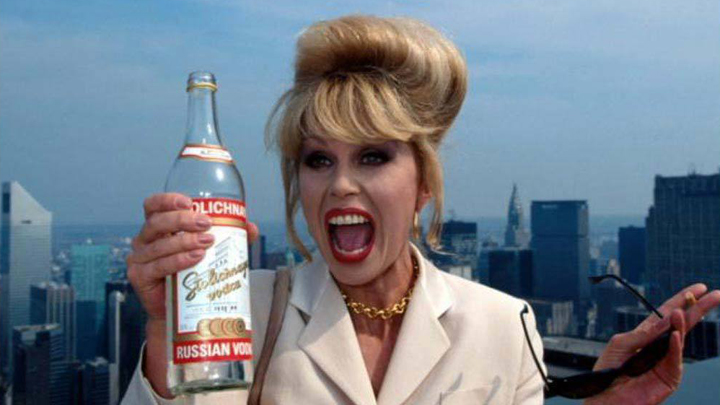 We know her best as the flamboyant and loud Patsy but Joanna Lumley has admitted that she isn't able to completely emulate the character she once embodied.
Joanna has revealed she'll need a wig to look like Patsy Stone in the upcoming film version of Absolutely Fabulous.
So many of us know the feeling of thinning hair, and it's nice to see a celebrity showing they're human like the rest of us.
The famous blonde beehive of the alcoholic socialite was iconic, but requires a lot of hair, and a lot of backcombing.
Speaking to Good Morning Britain this week, Joanna said, "I usually use my own hair, but that was only for one show a week in front of an audience. But this time I thought when you are shooting for seven weeks every day, I think I am going to give it a bit of a break. So if, dear viewers, I look a bit strange, with something like that on my head with my hair scraped on top of it you know it's still me.
Ad. Article continues below.
"Jennifer [Saunders] used to call it Mr Whippy because it went up so high"!
Asked if her co-star had finished the script, due for filming in October, she said: "She has written it. It would be wrong to say I've completely read it, because I think it's been changing.
"But this is what I do have: we are starting filming on October 12. So we are all there, the same old gang. Lots of people who you will have seen in it before. I think we are going to go down to the south of France to do some of the shooting down there. It will all be shot on location.
"It is going to be rioting funny, very gorgeous and completely fabulous".
Ab Fab, as it's affectionately known, was first broadcast in 1992 and ran for three series until 1996, with a number of one-off episodes as recently as 2011.
Ad. Article continues below.
Joanna Lumley said that they had to do the film version "before we die".
Jennifer Saunders told British show Loose Women that she had been 'nervous' about writing the film script. "I think that's why I didn't do it for a while. I thought, wouldn't it be awful if it was awful but now we're all so old, Joanna said to me "Do it before we die!" We're all on the brink".
Tell us, will you be seeing the Ab Fab movie? Do you struggle with thin hair in your 60s?