Celebrities and their causes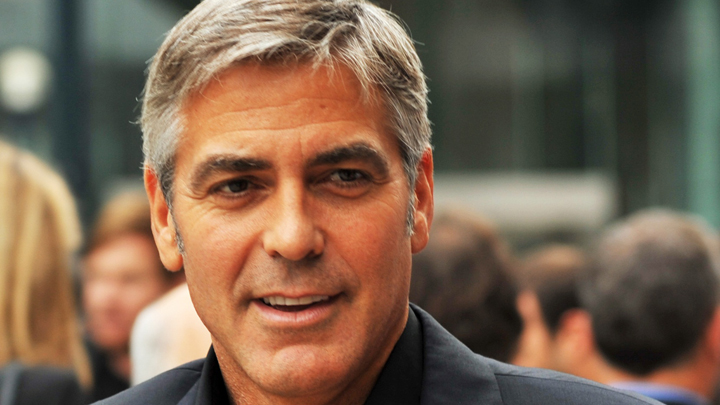 Sure they spend a large amount of time swanning about at parties and taking extended holidays between films or other celebrity duties, but our favourite stars also do a lot of charity work, using their immense power (and wealth) for good.
Here are seven of your most loved celebrity figures and the causes they are so passionate about.
Hugh Jackman
Hunky Hugh Jackman has lent his muscle to the Global Poverty Project to create new momentum in the fight against extreme poverty. Hugh and his wife, Deborra-Lee Furness, also served as Honorary Committee Co-Chairs at the 2009 Worldwide Orphans Foundation Benefit Gala.
In 2011, Hugh founded Laughing Man Worldwide, a fair trade coffee company and opened the Laughing Man charity coffee shop, in New York. All profits go to charity initiatives that alleviate poverty.
Ad. Article continues below.
Wolverine is also a fan of the random act of charity: in 2009, Jackman posted on his Twitter page that he would donate $100,000 to one individual's favourite non-profit organisation. After a week of pitches, he revealed his decision to donate $50,000 to Charity:Water and $50,000 to Operation of Hope.
Following a recent skin cancer scare, Hugh has turned his attention to raising public awareness of the importance of sun safety and skin health.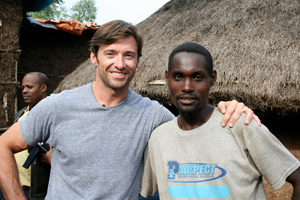 Image Source: EcoPlum
Michael J Fox
Ad. Article continues below.
The eighties star created the Michael J. Fox Foundation to support research in finding a cure for Parkinson's, from which he suffers.
Fox received much attention when he went public with the disease, and even received a call from Muhammad Ali. "For some reason, I returned his call from the phone in my bathroom. In the mirror I could see my eyes welling up as he said, in his eloquent whisper, 'I'm sorry you have this, but with both of us in this fight, we're going to win now.'"
Fox realised that it was no longer a question of if Parkinson's could be cured, but when. Thus began his involvement in senate hearings and the creation of the Michael J. Fox Foundation for Parkinson's Research.
"Our sole concern," says Fox, "is to identify the best research and then to raise money and distribute it to the scientists conducting that research as quickly as possible. Our goal as an institution is nothing less than planned obsolescence."
Helen Mirren
Ad. Article continues below.
Dame Helen Mirren has travelled to northern Uganda with Oxfam to draw attention to what the UN Security Council called the world's worst forgotten crisis, in which half a million people have been killed and two million people displaced.
The actress has separately commented on her charitable shopping habits, saying, "If I travel anywhere particularly cold or hot, I don't take any clothes with me. At the airport I'll ask the taxi driver to take me to the nearest charity shop where I'll buy what I need for the trip."
"When it's time to come home, I take them back to the shop. That way I don't have to haul luggage around with me and I get the pleasure of wearing a new outfit for only 50 pence! "Even though I'm now in a position to go shopping, I don't indulge very often – it's just not in my nature."
George Clooney
Ad. Article continues below.
George Clooney founded Not On Our Watch with Matt Damon, Brad Pitt, Don Cheadle, David Pressman and Jerry Weintraub.
The organisation's main goal is to stop the genocide occurring in Sudan. Clooney has visited the area personally and spoken with victims of rape and torture. His charity has donated millions of dollars to help those suffering in the region, with much of the funding going through the United Nations World Food Programme.
Emma Thompson
Emma Thompson is a patron of the Refugee Council and the Tim Parry Jonathon Ball Foundation for Peace.
She works to bring attention to the work of the Helen Bamber Foundation, an organization that offers therapeutic treatment to those traumatised by violence and abuse.
Ad. Article continues below.
She is known to support causes that fight human trafficking.
Sarandon is a prolific charity worker and tireless volunteer. She is an ambassador for UNICEF, is on the board of advisors for the Yéle Haiti Foundation, and has served on the Advisory Committee for FilmAid International. She also has served on the Amazon Conservation Team (ACT) Board of Directors and is now on their Advisory Board.
Susan travelled to the Brazilian Amazon with ACT and has been a regular donor to the organisation for more than 15 years; she has also narrated two award-winning films for ACT.
Ad. Article continues below.
Susan has been honoured with Action Against Hunger's Humanitarian Award, the Children's Aid Society's first "Dreamspiration Award" for her work as a UNICEF Goodwill Ambassador, an advocate for victims of hunger and HIV/AIDS and a spokesperson for Heifer International.
Prince William
As if saving lives as an air-ambulance driver, being a new dad and second heir to the throne weren't enough, Prince William is Royal Patron to African conservation charity Tusk Trust and Centrepoint.
Ad. Article continues below.
He raises funds frequently for various charitable causes, and in 2009 set up a charitable foundation with his brother, The Royal Foundation of The Duke and Duchess of Cambridge and Prince Harry, which aims to be a philanthropic investor.
William and the Duchess of Cambridge have established the Royal Wedding Charity Fund to further support causes around the world.
Which charities does your favourite celebrity support?