Carrie Fisher and Debbie Reynolds's family decide on if they will be buried together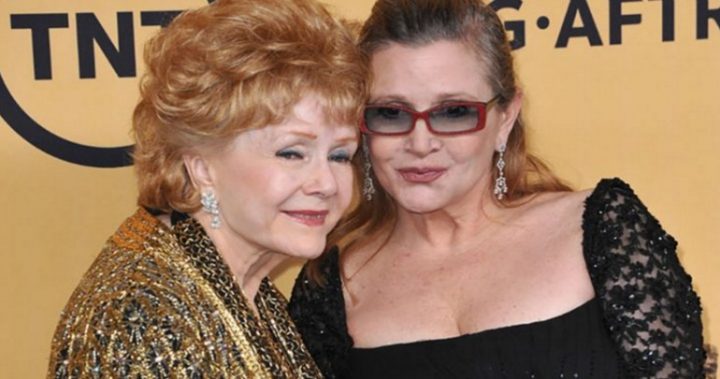 Debbie Reynolds passed away one day after her daughter Carrie Fisher died, and now the mother and daughter will be buried together according to a report from the Associated Press. A date for the funeral has not been set, but the joint funeral will be private, Debbie' son Todd Fisher said. The actresses will be interred at Forest Lawn-Hollywood Hills, the final resting place of numerous celebrities — including Lucille Ball, Dick Van Patten, Liberace, Florence Henderson, David Carradine and Bette Davis.
Ad. Article continues below.
On Friday the Los Angeles coroner's office released Carrie's body to her family. "My mother and my sister are together right now," Carrie's bother Todd told the Associated Press. Todd said before his mother passed, Debbie told him, "I want to be with Carrie."
Carrie passed away at age 60 after falling ill while on a flight from London to Los Angeles. Her mother, 84, died a day later after being rushed to the hospital, reports Mashable.
Debbie is best known for her leading role in the 1952 musical "Singing in the Rain," opposite Gene Kelly. Recently she had gained recognition among younger viewers from her role as Aggie Cromwell in Disney's Halloweentown films.
Debbie and Carrie had a close relationship, and often worked together on stage shows and talk show appearances.
Todd told 20/20, "We're broken-hearted, those of us that are left behind. We also are happy that they're together. It's horrible, it's beautiful, it's magical they are together, it's beyond words, it's beyond understanding."
Rest in peace, mother and daughter. Do you know anyone who has died of a heartbreak?