Carrie Bickmore defends Hamish and Zoe on parenting matter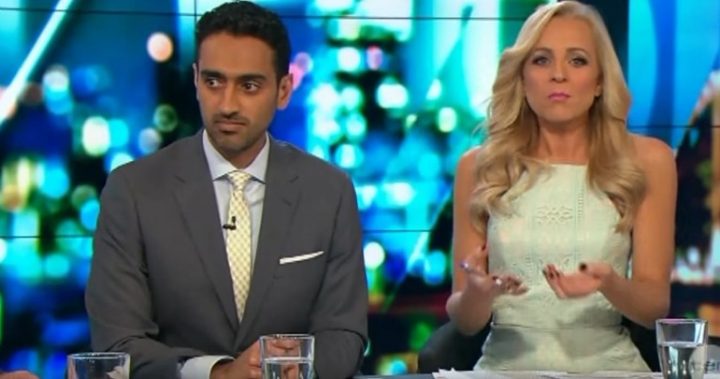 A Daily Telegraph story has accused Hamish and Zoe of 'sharenting' their toddler Sonny — a term used to describe parents who overshare pictures of their children.
In the article, the pair was warned their child would have a warped sense of reality thanks to his growing fame. "Before long Sonny had more than a million fans even though he was not an actor or related to Beyonce or the Royal Family or even the Trumps," the piece stated.
"Now, lots of people had no problem with this. Sonny appeared to have a happy life and his parents were talented and hardworking and they made lots of people laugh in that nice way that isn't mean … Besides, it was hardly their fault that other people were fetishising their baby."
Ad. Article continues below.
The Project co-host Carrie Bickmore then came forward to defend Hamish Blake and Zoe Foster-Blake. She said that celebrity parents feel a sense of control when they upload photos of their children themselves, rather than seeing paparazzi-taken photos posted everywhere.
"I started posting my own pics so I could control what pics of my children were being put out there," Carrie, who has two children, explained on the show.
"I used to be so private with Ollie, never put any photos of Ollie out there, because all I want is for him to have the most normal upbringing. To go to school and not have photos of him everywhere. But then, when photos of him and Evie started appearing in magazines taken by other photographers on the street and stuff, it was almost like I wanted a bit of ownership back."
The 35-year-old also admitted she has to stop herself posting too many photos, reports News.com.au.
"One day I might want to post every hour … because you love your kids, and you're so proud. But then on other days I'm like, 'nup, I've just go to stop'."
Do you agree with Carrie? Should photos of kids be kept private for security reasons?