Flats not good enough for Cannes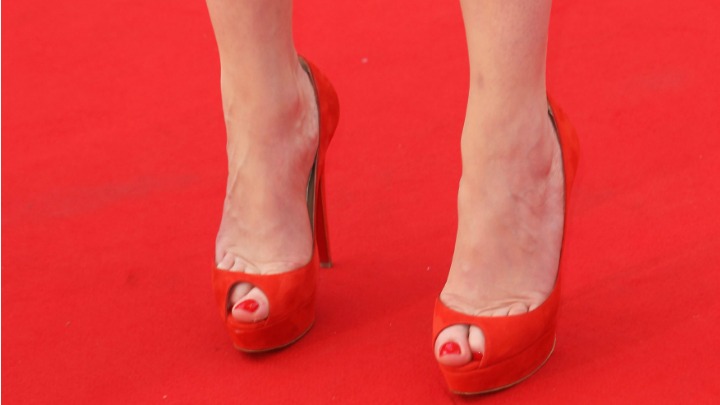 Cate Blanchett's film premiere has been blighted by a footwear scandal with rumours several women in their 50s were turned away from the Carol screening because they were wearing flats.
The Cannes Festival website specifies that "black tie/evening dress is required for gala screenings" but makes no mention of appropriate footwear. Thierry Fremaux, the festival director, has denied the allegations but social media says otherwise.
After reports that "numerous women" had been turned away for not wearing high heels, including one woman wearing rhinestone encrusted flats, "not something you'd wear to the beach", director British Asif Kapadia tweeted that his wife had also been stopped at the door but was eventually allowed in in her, no doubt stylish, flat shoes.
@muirkate happened to my wife (eventually let in)

— asifkapadia (@asifkapadia) May 19, 2015
As The Australian pointed out, this is an awkward issue to arise this year, in which the festival is supposed to address sexism in cinema. "This year's festival opened with a female-directed film for the first time since 1987 and organisers have endorsed a series of "Women in Motion" talks given by stars such as Salma Hayek and Isabella Rossellini."  
Ad. Article continues below.
Festival organisers say ushers have now been advised that dress-appropriate flat shoes are, in fact, welcomed at the festival, and we wouldn't be surprised to see some rebels flaunting flats just to make a statement. 
But Cannes, flat shoes are in fashion this year… Well, they definitely are now. http://t.co/SVaZoplm57 #CannesHeels — Laura Slattery (@LauraSlattery) May 19, 2015
Cate Blanchett's film, which is about a lesbian relationship in the 1950s, has been met with critical acclaim and is tipped for the prestigious Palme d'Or. We noticed Cate was wearing high heels at the premiere!
Ad. Article continues below.
We don't know about you but we think flat shoes can look just as glamorous as heels, and come with the added bonus of being minus the agony.
Tell us: do you wear flats or heels for special occasions? And can flats be as dressy as heels?