Camera catches sad moment Matthew McConaughey learns of friends death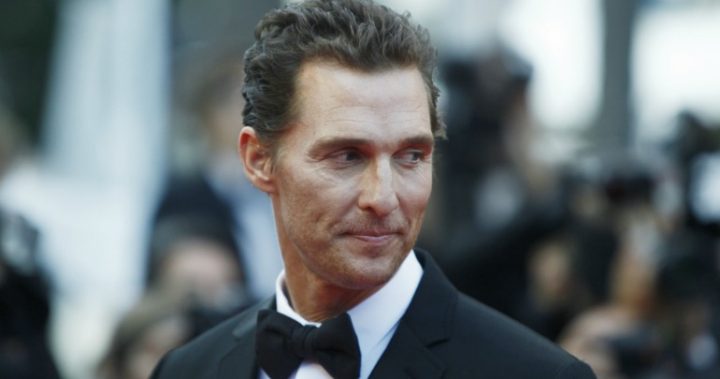 The death of a friend is not the kind of news you want to hear when you are walking the red carpet.
That's exactly what happened to Matthew McConaughey when he was attending a red carpet event for his new movie The Dark Tower.
A reporter asked him on this thoughts about the recent death of 73-year-old Sam Shepard, from complications related to Lou Gehrig's disease.
There was nothing hiding the shock as the news sunk in, with McConaughey admitting it was the first he'd head it.
Ad. Article continues below.
McConaughey and Shepard were both in the 2012 movie Mud, and it was for that movie McConaughey gave him so much praise.
"I always told [director] Jeff Nichols this, look in Mud, the whole trailer for Mud could be Sam Shepard sitting in that green chair telling the boy about who Mud is," Matthew McConaughey said. "It would be about a two-and-a-half minute trailer, but it would have been really badass."
He again showed disbelief, saying "He moved on today?"
"We lost one of the great ones. Great writer, great mind. All right, see you in the next one, Sam."
The Dark Tower, based on the series of books written by Stephen King, also stars Vikings star Katheryn Winnick and Jackie Earle Haley, known for his early career child star roles in The Bad News Bears. The movie The Dark Tower is due for release in Australia on August 17.
Has anything like this ever happened to you, when you've discovered something people already thought you knew?