Caitlyn Jenner said to have found love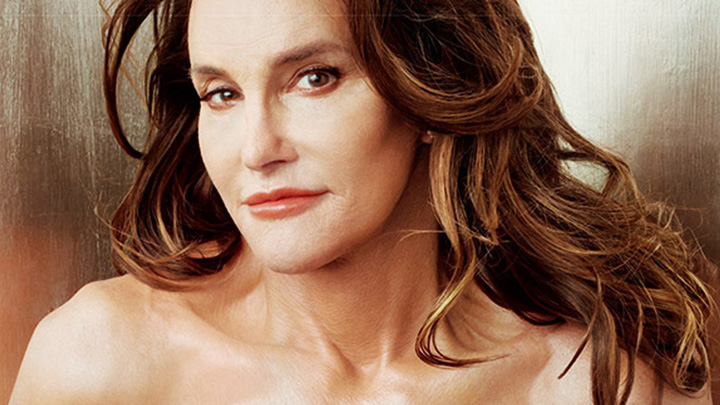 Speculation is rife that Caitlyn Jenner is in a relationship after she was spotted entering a London club with a man by her side.
The star of I Am Cait was snapped walking into London's Ambassadeurs Club with a man many are suggesting was her date for the evening.
Caitlyn Jenner hit up a London casino with a hot young mystery man! Are they dating? — PIC https://t.co/WOowXaIRZD pic.twitter.com/vnibgZAnqk

— HollywoodLife (@HollywoodLife) July 30, 2016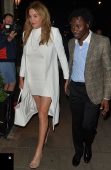 Ad. Article continues below.
Dressed in an all white ensemble and tan heels, Caitlyn was accompanied by the man — whose name is not known. He was wearing a multi-coloured sports jacket and a pair of dark slacks. He was seen to have his hand placed in the small of Caitlyn's back as they entered the restaurant.
While much has been said about Caitlyn's sexual preference since she came out as transgender it's not the first time she has been linked to a man.
In October 2015 she was linked to another mystery man at Jamba Juice in California, United States.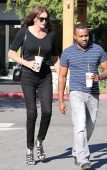 During an interview with the Today Show, she told host Matt Lauer she was "kind of open to anything" as far as romance was concerned.
Ad. Article continues below.
"Right now, I'm just happy living myself. I have no idea what the future holds. I'll cross that bridge when I come to it," she said at the time.
However, on her reality television show she revealed to close friend Chandi Moore that with three ex-wives behind her she didn't see herself as being a lesbian.
Have you entered a new relationship later in life? What challenges did you come up against? Did your expectations for what you wanted in a relationship change as you got older?