Bruce Jenner's female name revealed: can you guess?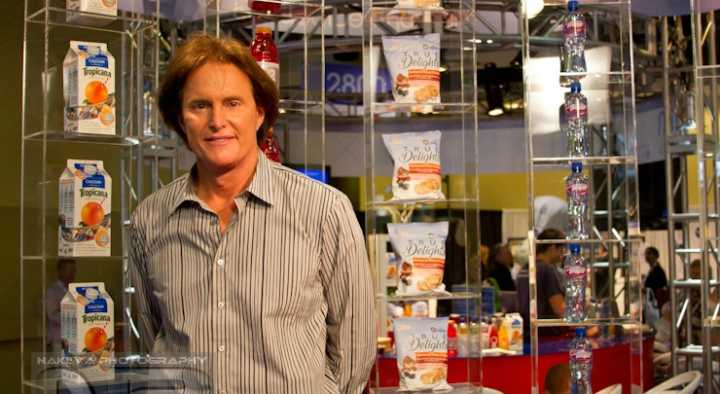 The former Olympian turned reality TV star, Bruce Jenner, has announced his chosen name, which he will adopt after undergoing gender reassignment surgery. The 65-year old track and field star, has chosen a name in keeping with the women in his life, aka Kris, Kourtney, Kim, Khloé, Kendall and Kylie Kardashian. 
The winning name, according to In Touch Weekly is…..
Kaitlyn!
EXCLUSIVE: A source says Bruce Jenner will introduce "Her" on the cover of Vanity Fair http://t.co/Dlqqw0IIJb pic.twitter.com/RYlkZO6JI8

— People magazine (@people) May 29, 2015
Ad. Article continues below.
Mr Jenner (who, according to In Touch Weekly, wishes to be referred to with the male pronoun until his surgery) was once known as the World's Greatest Athlete. In 1976, he won a gold medal in the decathlon at the Montreal Olympic Games, setting a world record of  8,616 points and beating his own world record set at the Olympic Trials.
In later life, Mr Jenner had a reasonably lacklustre film and television career, followed by an equivalent auto-racing career.
Aside from his athletic prowess, Jenner's greatest success was being a dad and stepdad to the Kardashian girls. He appeared in the reality series  Keeping Up with the Kardashians along with third wife Kris Jenner, stepchildren Kourtney, Kim, Khloé, and Rob(from Kris' marriage to attorney Robert Kardashian), and daughters Kylie and Kendall. Jenner has also made cameo appearances on the show's spinoff series.
In an April this year, Mr Jenner told US talkshow host Diane Sawyer he is a trans woman and has dealt with gender dysphoria since his youth. He said that for all intents and purposes, "I'm a woman."
Ad. Article continues below.
Apparently Mr Jenner cross-dressed for many years and began a physical transition in the 1980s with hormone replacement therapy, but quit after meeting Kris Kardashian in the early 1990s.
Now that he is no longer married to Kris, Mr Jenner is free to become the woman he feels he should have been from birth. And of course, his transition will be televised as an eight-part documentary from July.
Do you remember Bruce Jenner as a big-shot macho male in the 80s? Were you surprised to hear of his double life?