Brigitte Bardot's untold secrets: all that glitters is not gold...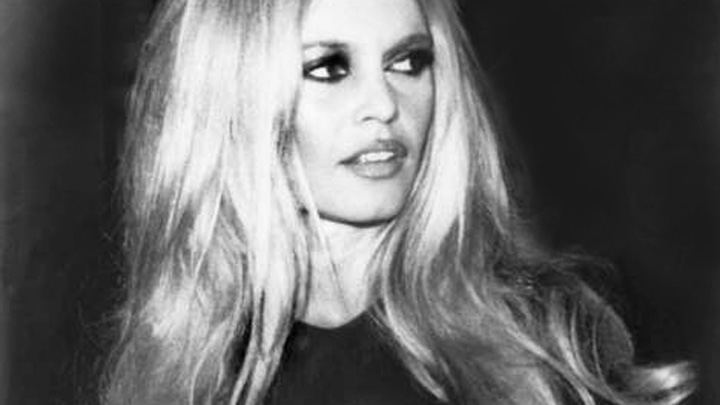 A new book has revealed previously untold secrets of actress Brigitte Bardot's life. We all remember Brigitte from her stunning looks and her seductive style, but it wasn't known that behind closed doors, Brigitte was suffering from depression – she had attempted suicide numerous times. She also had over 100 lovers and an unwanted pregnancy….all that glitters is not gold, as they say.
Brigitte Bardot: The Life, The Legend, The Movies is released on 21st October and although it highlights some of her darkest secrets, it also is a tribute to the 80-year-olds impressive career, with memorabilia and movie posters.
The mesmerising beauty was born in Paris and had a fairytale life in the French Alps, before at 15, she appeared on the cover of the May 1949 issue of Elle magazine. She was dressed to the nines in beautiful French fashion, most designed by Christian Dior. From here, she started to develop her signature look of a sexy pout and clothes that accentuated her to die for figure. It was here in her modelling days that Brigitte met Roger Vadim, who would take her to super stardom.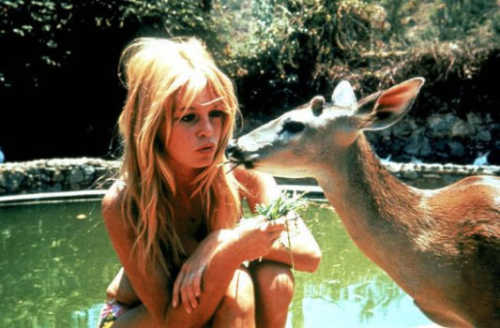 Ad. Article continues below.
They fell in love when she was only 16 and when her parents said she couldn't marry him, it has been revealed that Brigitte put her head inside a hot oven. She did end up marrying him, though she had an affair four years later when she filmed 'And God Created Woman' with her co-star Jean-Louis Trintignant. Brigitte and Roger divorced after both admitted to being in love with someone else. It wasn't the first time she had wandering eyes and Brigitte went on to fall in love with Gibert Becaud, a married singer. It is not surprising then that she has had 100 lovers or more!
Her natural beauty and charisma were hard to deny and photographers couldn't get enough of her – she's the so-called most photographed woman in history. Despite criticism about her acting skills, Brigitte Bardot became a star. She also met the Queen and by then, in 1957, she was a household name.
She continued to have affairs, moving from Gibert to another singer, Sacha Distrel, then Jacque Cherrier, who she starred alongside in Babette Goes to War. She eventually married him and had a child, though at the time she said, "I'm not made to be a mother. I'm not adult enough – I know it's horrible to have to admit that, but I'm not adult enough to take care of a child". Jacque's parents insisted she have the child and after a difficult birth and no connection to her son Nicholas, she let Jacque have custody. She again tried to take her life with a bottle of sleeping pills and by slitting her wrists. She was depressed and desperately wanted to be taken care of.
Brigitte had more flings with co-star Mike Sarne, Warren Beatty, singers Serge Gainsbourg, Nino Ferrer, Brazilian musician Bab Zagury occurred before marrying her third husband, German millionaire playboy, Gunter Sachs in Las Vegas.
Ad. Article continues below.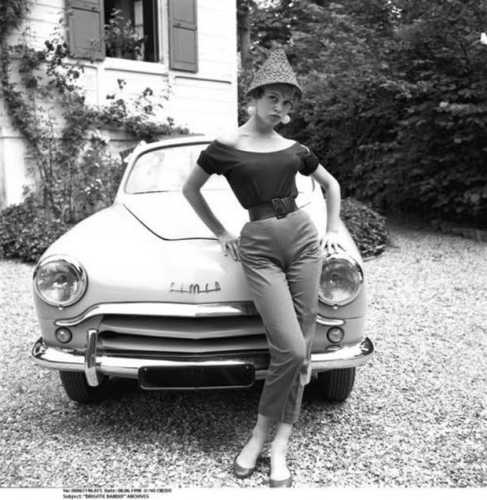 Her film career started to die down by the late 60s and Brigitte permanently moved on from acting in 1973, but she continued to record songs through the 80s. She settled down for good with Bernard d'Ormale, whom she is still married to  – they both live in St. Tropez with their rescued pets.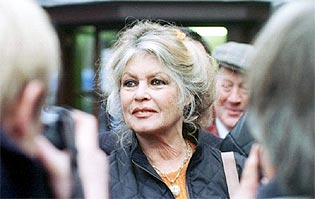 Brigitte Bardot: The Life, The Legend, The Movies by Ginette Vincendeau is released on 21st October. You can pre-order it via Booktopia here
Are you surprised by any of the claims made in this new book about Brigitte Bardot? Did you love her when you were growing up? Tell us your thoughts below.