Breaking: Kenny Rogers makes an emotional announcement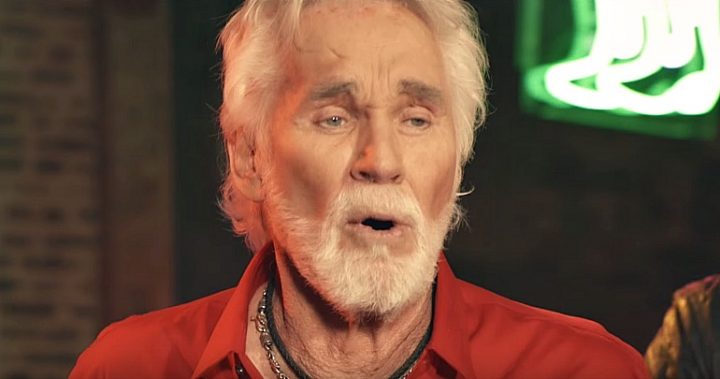 Kenny Rogers started his career in 1958, releasing 27 solo studio albums – the most recent being 2013's 'You Can't Make Old Friends'. Now, the veteran singer has made an emotional announcement – he will quit music in 2017 as he believes he's had his 'turn.' The 78-year-old country legend will call time on his career after his The Gambler's Last Deal Tour concludes in Danville, Kentucky, on April 8, 2017.
Rogers has made the decision to retire because he believes he has 'done everything' he can as a songwriter. He said, "I've done everything I set out to do. Every goal I've set, I've done that, and there's a point where you have to say, "I've had my turn. Let someone else have it," and that's kind of where I am."
Rogers said his decision to quit singing was so that he can spend more time with his family, specifically with his 12-year-old twin sons Justin and Jordan, who he has with fifth wife Wanda Miller. "In my book I wrote, 'There's a fine line between being selfish and being driven,' and I think I crossed that line a lot when I was younger," Rogers said, as quoted in The Telegraph. "And I didn't get a chance to spend a lot of time with my older boys and I regret that now."
Kenny missed out on seeing his older children, Christopher, Carole, and Kenny Jr. grow up, and wants to remedy that with his younger children.
He said: "I have two older boys and I didn't get to spend this time with my older boys, and I resent it because it's a very special time in a kid's age. My [younger] boys are playing football this year, and we went to watch a game and they were so excited about us being there, and that's the kind of thing that as a parent you want to be part of as much as you can."
Ad. Article continues below.
Rogers says he has no regrets about his decision to retire, in fact, he finds the actual act of performing shows a lot harder than it used to be now that he's older and has even had to change his show to make it easier for him, reports Daily Mail.
"I thought it was going to be easy but I'm so tired and it's not as easy for me to get around. I'm not as mobile as I used to be. I've changed the show totally.
"The show's about an hour and a half long, and I go through a chronological look at my life that includes all my music," said Rogers.
| | |
| --- | --- |
| Studio albums | 37 |
| Compilation albums | 41 |
| Music videos | 21 |
| Singles | 80 |
| No.1 Single (Overall) | 30 |
| No.1 Single (USA) | 21 |
Kenny Rogers Top 10 Songs
I Can't Unlove You
A Love Song
Scarlet fever
White Christmas
When A Child Is Born
Unchained Melody
Love Me Tender
My Washington Woman
I Swear
You Light Up My Life
Thank you, Kenny, for everything! Do you have a message for Kenny Rogers?