Brad Pitt's side of the story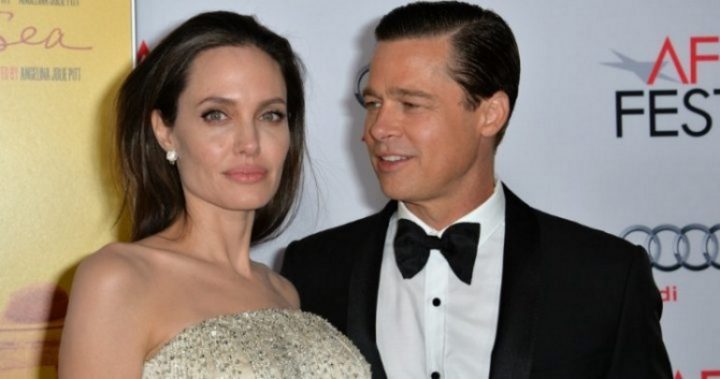 Last week, the world was shocked with the news about Brad Pitt and Angelina Jolie's split. After 12 years and six kids together, Jolie filed for divorce from Pitt and this happened just after their two-year wedding anniversary. In the petition for divorce which Jolie filed on Monday, the actress requested sole physical custody of the couple's six children – Maddox, 15, Pax, 12, Zahara, 11, Shiloh, 10, and twins Knox and Vivienne, 8.
Pitt is accused of being "verbally abusive" and getting "physical" with one of his children on the family's private plane last Wednesday. However, Pitt did not strike his son Maddox during a heated mid-flight argument with Jolie last week, a source told People.
The source with knowledge of the incident said Pitt "was drunk, and there was an argument between him and Angelina".
"There was a parent-child argument which was not handled in the right way and escalated more than it should have."
The source says Pitt did not hurt his son. "He is emphatic that it did not reach the level of physical abuse, that no one was physically harmed. He did not hit his child in the face in any way. He did not do that; he is emphatic about that. He put his hands on him, yes, because the confrontation was spiraling out of control."
Ad. Article continues below.
"Brad made contact with Maddox in the shoulder area, and there was absolutely no physical injury to him."
A source close to Pitt says any accusations beyond that are "a combination of exaggerations and lies. They have taken the overall smallest kernel of truth – that a fight got out of hand and reached a regrettable peak, and that as a result DCFS is looking into it – and they are manipulating it to best suit their attempts to gain custody."
The L.A. County Department of Children and Family Services is investigating the 52-year-old after the alleged incident was reported to them anonymously. The case has also been referred to the FBI under special aircraft jurisdiction due to the incident being mid-flight.
How do you think this will pan out for the kids?