Working Class Boy - the product of a traumatic and violent childhood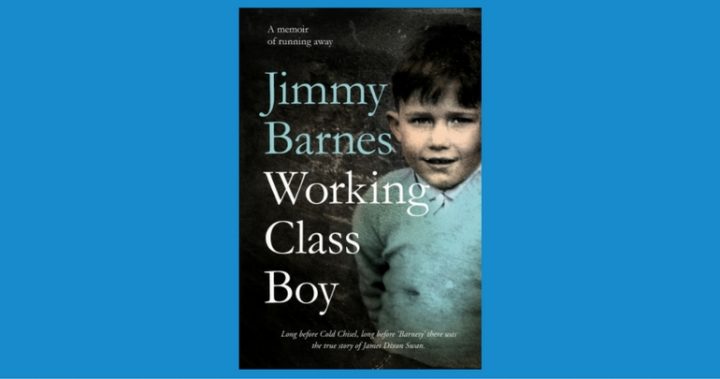 I immediately felt an affinity with Jimmy Barnes, as we share the same birthday, albeit he is one year older!  We also both immigrated to Australia, and by a long sea journey, so I could instantly relate to that experience recounted in his autobiography The Working Class Boy.
Jimmy's early childhood in Cowcaddens, a Protestant area of Glasgow, was basic at best. His father drank what he earned, leaving very little if nothing to feed his wife and children, and there were constant rows and violence in the household. Fighting and drinking seemed to be part of the Glaswegian psyche and was a regular and accepted occurrence. It didn't do to show any weakness as this would be recognised and dealt with in no uncertain manner. Glasgow was a cold, grey and soot-laden place, with the children playing outside on asphalt and using whatever they had to hand to make their own fun.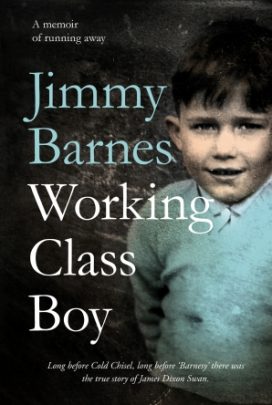 Jimmy's parents made the decision to move to Australia for a better life, sailing on the 'Strathnaver', and arriving during searing January heat in Adelaide in 1962. They spent some time in the Finsbury hostel in a curved, corrugated Nissan hut, with no insulation from the heat and cold, before they moved into their own home. But if they thought the pattern of their lives would change just because they had moved to a different country, they were wrong.
Whilst his father was able to get work, he continued to take his earnings to the pub and left his wife and children hungry. His mother carried on as best she could but there was a consistent violent atmosphere in the home which took its toll, and the children began to run wild. Jimmy's mother eventually had enough and one day just walked out, not seeing her children again for a couple of years, which was a very traumatic event for Jimmy. All remaining semblance of family life dissolved and things were extremely bad for some time until his mother eventually showed up again and took them home to live with her and her new partner, Reg Barnes, whose name Jimmy adopted. His older brother, John, elected to remain with his father and retain the Swan surname – he also went on to have a musical career.
Ad. Article continues below.
Whilst Jimmy had intelligence and great potential, his childhood trauma, the constant moving from place to place and regular changes of schools took its toll – he drifted away and into trouble with girls, drink and drugs. I felt he always had an underlying sense of what was right and wrong but was doing what he needed to survive.
This book is the first part of his story and takes you up to the time he starts to get seriously involved in music, eventually joining the legendary Cold Chisel. However, you can't escape your past –  it is obvious that his problems are just starting and there is so much more of his story yet to be told.
As Jimmy says in his book – "I used to wonder how I got like I am but after writing this stuff down I think I'm lucky that I joined a band and didn't end up in jail or dead".  I wonder the same myself – plenty of his friends weren't so lucky.
I eagerly look forward to the next instalment – I am sure Jimmy has so much more to tell!
Working Class Boy, by Jimmy Barnes, is available from Dymocks.
Join Books at 60 on Facebook, or sign up for our weekly newsletter below for more great reading recommendations!