The truth about why people do bad things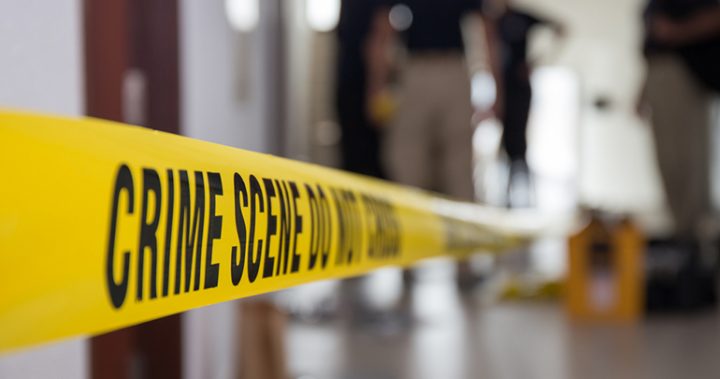 I'd just watched a movie titled "The Big Short".  In it, there's a classic quote, "The truth is like poetry, and everyone fxxxxxg hates poetry".  I figured that Criminal – The Truth about Why People do Bad Things by Tom Gash will suffer the same fate because there are so many falsehoods out there about crime that this piece of literature seeks to put right it's frankly embarrassing.
Tom is employed by the British Government, seeking to find better ways to cut crime rates.  He has access to facts and figures few would be aware of and, though he tends to waffle on a bit at times, he challenges our misguided beliefs in a well-researched insight as to why crime happens.
The myths are many and he is apt to categorise them, referring to right-wing solutions as "Heroes and Villains" and left wing solutions as "Victims and Survivors".  He confronts us with the fact that "we all have tipping points at which usually unacceptable behaviour becomes irresistible to us", which is how genocide evolves, a moot point in view of Prince Charles' recent speech.
Factors you may not have considered such as the emancipation of women, which was bad news for burglary rates, are liberally sprinkled throughout.  Like "murder rates in the 1990s might have been three times what they were had medical science remained what it was in the '60s".  Other things such as rises in wealth and living standard not leading to reductions in crime and disorder are also covered.
The most overwhelming thing for me, bearing in mind that the figures and research used have been done in Europe, Great Britain, America and the Antipodes, is that only one person in five believes crime is decreasing yet, the overwhelming evidence and statistics say that since the 1990's that's exactly what's happened.  Our actions in securing ourselves and our possessions have had as great an impact on crime rates as any set of government policies.
Ad. Article continues below.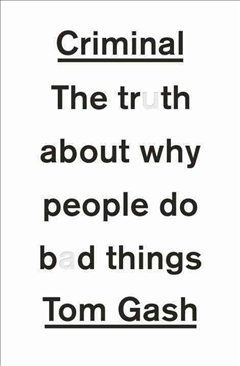 Another thing I found fascinating was that when gang violence erupts, it is far better for it to be nipped in the bud than let the tit for tat skirmishes continue.
On another front, I was almost dumbstruck to learn just how ignorant a soon-to-be president is about immigrants, especially from a certain country.  Rather than label them all criminals, it just shows how abysmal his knowledge is because El Paso (80% Hispanic), one of the main places favoured by Mexicans, has, for three years out of the last four, been labelled "The Safest City In America" and another large Hispanic town in California is the safest there.  Makes you wonder where some people get their knowledge from.
Some of the biggest criminals of all, without conscience, are the tobacco companies who've had to cough up over 3 billion dollars in fines.  As someone on the inside remarked, "The companies can be your biggest enemies if they think there's a profit to be made."
Of course, there's always the criminal we believe exists, such as in the film "The American Gangster", starring Denzel Washington, purportedly based on a true story yet, when looked at seriously, basically the whole movie is rubbish, the protagonist could not possibly have done the things he claimed.  Transpires he is nothing more than a braggart with imagination.
Ad. Article continues below.
Incarceration rates and their effect on crime are also well documented with surprising figures, though none more surprising than what effect extra police on the general beat has (basically none).  Better to target "hot spots", like the generally 3% of an area where 50% of crime occurs.
One crime I found fascinating was the theft of manhole covers and how it became a plague as metal prices rose before, due to new regulations, it became a bad option.
One light at the end of the tunnel and the book is Father Greg and Homeboy industries.  Here are dollars spent in the most meaningful way possible, turning gang members into useful members of society, though it takes an in-depth understanding of the issues to make it all work.  The lessons learned on the way to his solutions are profound and well worth taking note of.  It's all to do with something I've long believed, people want to belong to something, to run with a herd.  You just have to get them out of the bad group and into the good one, not without its difficulties but with manifest rewards should you succeed.  Clearly, as a cost/benefit strategy, this is streets ahead of most other solutions.
Here's a quote from the book, "…investigating ways of reducing crime by adjusting the surroundings people found themselves in."  Most crime is opportunistic, that's a given but, so often we aim immediately for the criminals, instead of dissecting the crime which, as it turns out, is a far more effective approach.  Some scenarios are looked at and make interesting reading.
No better way to finish than with Arthur Conan Doyle's quote: "It is a capital mistake to theorise before one has data.  Insensibly one begins to twist facts to suit theories, instead of theories to suit facts."  An extremely informative read.
Criminal: The Truth about Why People do Bad Things is available now from Dymocks. Click here to learn more.