What's on my reading list?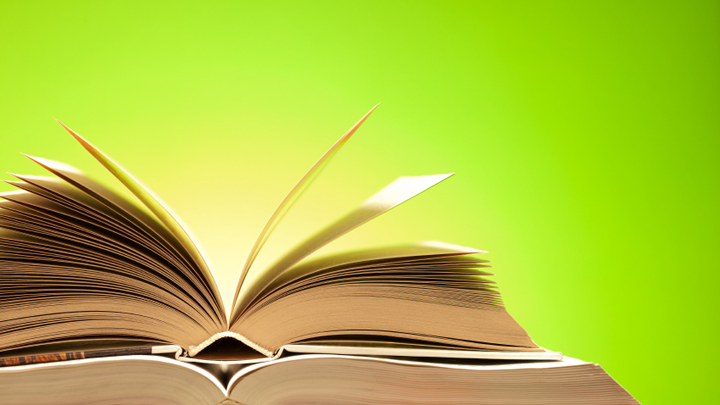 As you can imagine keeping the Starts at 60 Community updated on the latest books available at your booksellers gives me access to a number of wonderful reads, together with a number which are better suited to someone else. Additionally, I receive many suggestions from the SAS community.
I'm sure you have noticed the wide variety of genres covered by the wonderful team of Starts at 60 Book club reviewers, Jess, John, Laraine, Marlene & Vivienne. Each week when I receive their reviews my TO BE READ list grows a little longer as I'm sure does yours.
So what can you expect from Reading Readit over the next few weeks? In no particular order, these are the books I've moved to the top of the list:
Palace of Tears, Julian Leatherdale
Ad. Article continues below.
Released by Allen & Unwin at the end of May, this drew my attention because it's inspired by the history of the Hydro Majestic Hotel in Katoomba, a place I've spent many a happy hour, both as a child and an adult. A less happy story told in the book is about the internment of German-Australians during WW1. I admit, I am a fan of history dressed up as fiction. Author Julian Leatherdale studied academic history at university so I'm expecting a well-researched interesting book.
The Little Paris Bookshop, Nina George
If you regularly read Reading Readit, you know I love most things French, so the very name had me clamouring to read this book. From the publisher, I learn Monsieur Perdue sells his books from a barge moored on the River Seine. He does not call himself a bookseller, but rather a literary apothecary who knows just the book to cure whatever ails you – now that should be interesting. The Little Paris Bookshop was published last week on 23 June by Hachette Australia.
The Watercress Girl, H.E.Bates
Technically, this is not a new release, but rather a re-release of the book first published in 1959. The Watercress Girl is a rich collection of stories, exploring a world full of darkness and light, fascination and mystery. Although these are all stories about children, they are not for children. You may have read some of Herbert Ernest Bates' books but many more will remember him as the author of the "purrfic" book and television series, Darling Buds of May.
Ad. Article continues below.
Something to Hide, Deborah Moggach
I thoroughly enjoyed the movie The Best Exotic Marigold Hotel and its sequel, The Second Best Exotic Marigold Hotel which starred some of my favourite actors including Maggie Smith, Celia Imrie and the incomparable Dame Judi. This is one of the few times when I've enjoyed a movie as much as the book on which it was based, albeit that many of the stories changed from page to stage. This time, Deborah again assembles a mixed bag of characters who come together in Africa – I'm looking forward to reading this new novel by a talented author. Random House Australia is publishing this one in July.
The Secret Daughter, Kelly Rimmer
One of our Starts at 60 Community Vera Rimmer is the proud mother-in-law of author Kelly Rimmer. I read and reviewed Kelly's first novel, Me Without You and thought she showed a huge amount of talent. Her second novel is about the pain of separation and the enduring strength of love, told through the eyes of a girl adopted at birth. It will be really interesting to see how Kelly's writing has matured with her second book.
The Other Side of the World, Stephanie Bishop
Ad. Article continues below.
Another interesting offering from Hachette Australia, due at the booksellers in July, The Other Side of the World caught my attention because it is a story of finding your place in the world, somewhere you can belong. As the publisher tells us "Charlotte is struggling. With motherhood, with the changes marriage and parenthood bring, with losing the time and the energy to paint. Her husband, Henry, wants things to be as they were and can't face the thought of another English winter. A brochure slipped through the letterbox slot brings him the answer: Australia brings out the best in you". Will Australia make or break Charlotte?
The literary/publishing world is all a flutter (or "all a Twitter" if you wish) with the imminent release by Random House of Go Set a Watchman, by Harper Lee. It is many years since I read To Kill a Mockingbird, which you may remember was voted one of the most influential books ever read. The age range of the people voting was very wide, it appeals to young and young again, like me. I have pre-ordered Go Set a Watchman, so it's time to reacquaint myself with Atticus, Scout et al before reading the sequel. With time, and a frequently watched movie, I'm sure some of Mockingbird will be misremembered.
This is just the tip of the TBR iceberg lurking on the bookshelves or quietly resting/hiding in the KOBO and Kindle in my handbag. Are you reading, planning to read, any of these new releases? Would love to know what our community is reading.