What's life really like in a detention centre?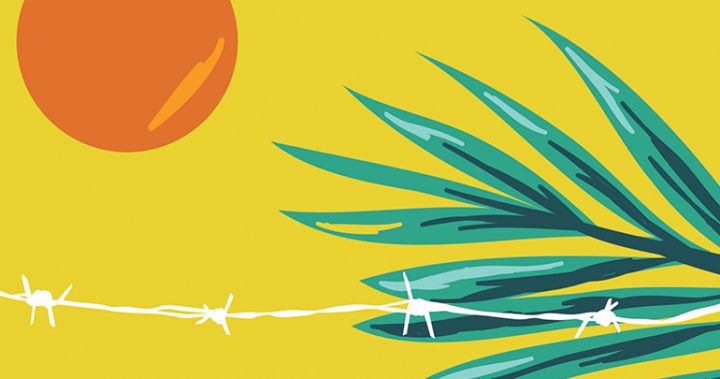 No Man is an Island is the personal account of the author, who worked within the Curtin Detention Centre for illegal immigrants near Derby in Western Australia.
Adele Dumont was employed as a teacher, teaching the men how to converse in English. Holding the position of teacher set her apart from other employees at the centre, and gave her a different perspective of the lives of the detainees. The book takes a humanitarian stance and endeavours to provide an insight into the lives of the detainees, and the effects that being detained indefinitely has on the human spirit.
Adele was 24 and a qualified teacher when she volunteered to teach English to detainees on Christmas Island. As a result of this involvement, she was offered a paid position in Derby. She had the habit of keeping a daily diary of her experiences, and this book is the result.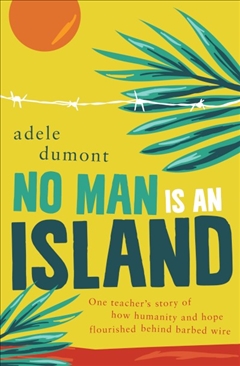 For the two years that Adele spent at Curtin Detention Centre, her classes were attended by a number of Hazara men. The Hazara have a long history of dispossession within their own country as an ethnic minority and many had sought refuge in Iran before coming to Australia. However, they were not welcomed there; and those who had the opportunity to use people smugglers to get to Australia took the chance to do so. When they arrived the refugees were forced into close quarters with people of other ethnicities; which made for interesting times as people learned to adapt and become more tolerant of people from different backgrounds.
Ad. Article continues below.
Adele explains that at that time, the refugees went through a three step process. They were usually refused entry visas following the first two assessments and encouraged to return to their homeland. She witnessed the emotional cost of this on the men at close quarters, with many becoming entrenched in depressive symptoms and suicidal ideation. She explains that it is the waiting without any time limit placed upon it that results in such a negative effect on the refugees.
This reader is left questioning the humanity of treating people in this manner; when they have already had their lives under threat in their homeland and on a dangerous journey across the ocean. By the time that they were accepted (which normally occurred following the third assessment), these people were often severely traumatised, and many needed ongoing interventions for their mental wellbeing.
Adele felt that being in the position of teacher gave her a wonderful experience at the detention centre because the role of a teacher is deeply revered in the countries that the refugees were from. The men were so respectful and had a real desire to learn English so that they could communicate with Australians and get work to support themselves. Most of the men had families back in their homeland and were hoping to be able to support them by earning money and sending some back home. They are able to have a reasonable level of contact with families because internet facilities are provided at the detention centre, and there is usually someone who can pass a message to loved ones.
Adele went on an emotional journey over the two years that she spent working at the detention centre. At first, when she was home on leave, she could hardly wait to return. She had a strong feeling that her work was important, but as time went by, she suffered burn out and knew it was time to leave. At the end of the book, Adele is still teaching English to refugees, but on the other side of the fence. This book is a wonderful firsthand account of life within a detention centre and brings the human side of our immigration policy to the forefront.
Definitely worth a read!
No Man is an Island by Adele Dumont (published by Hachette Australia), is available now from Dymocks. Click here to learn more.