What is the link between Promise Falls and the number 23?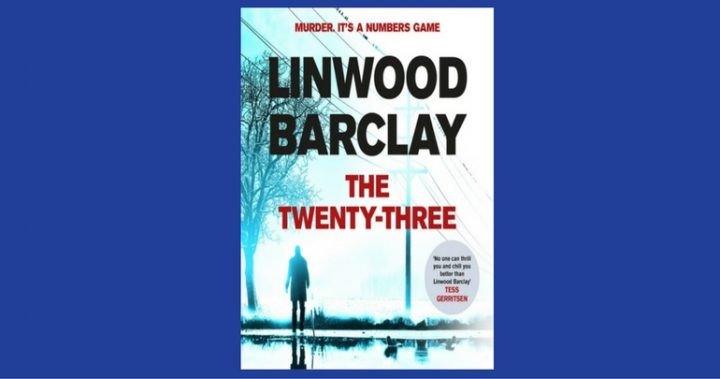 The Twenty-Three by Linwood Barclay is the final book in a Trilogy about Promise Falls.
The trilogy begins with Broken Promise and continues with Far from True. I had not read the first two books, however, the author ensured that any information required was included and I did not feel I was missing anything.
The Twenty-Three begins on a normal Saturday, it's a holiday weekend and Promise Falls residents are going about their normal lives, waking up, making coffee, eating breakfast, taking a shower. Then all hell breaks loose, people are getting violently sick, the hospital is overwhelmed with cases, there are too many 911 calls to respond to them all. People are presenting with flu-like symptoms, vomiting, and heart palpitations, and they are beginning to die. There does not appear to be any cure.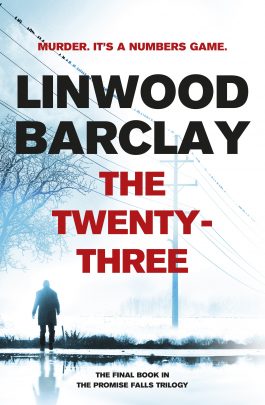 Detective Barry Duckworth identifies the town water supply as the source and emergency services frantically door knock and drive down streets with loud speaker announcements trying to warn residents of the danger. No one is to use the town water, even a shower can kill you.
An investigation of the water treatment plant leads to the discovery that the overnight watchman has gone missing. Is he responsible for the contamination? Has something sinister happened to him or do the empty bottles of alcohol in his car mean he's just fallen down drunk somewhere in the plant?
Ad. Article continues below.
Mayor hopeful Ryder, who owns the local bottled water company, takes the opportunity to not only help the community but further his mayoral campaign by giving away fresh water. If CNN just happens to be there and catch it for the news, what is the harm? But how did Ryder have such large supplies of bottled water readily at hand? Did he know the water supply was going to be contaminated? Would he go that far to win the election?
Detective Duckworth has all this to deal with as well as a murder at the local university. As soon as he sees the body he realises he has seen this signature before. Clues start dropping into place and he realises that the mysterious goings-on in Promise Falls over the past couple of months are all linked to the number 23. Someone seems to be punishing the town for something.
As the town struggles to cope with hundreds of deaths in one day, Barry is trying to work out who poisoned the water supply and why? Each Chapter provides the reader with an insight into the ordinary or not so ordinary lives of the residents of Promise Falls, including a missing mother and son, an escaped convict, missing university students, a second hand bookseller whose shop has been firebombed, a young girl who has lost her family and the father and fiancé of Olivia who are struggling to cope with her murder and the fact that no one in the town responded to her calls for help.
This is a spellbinding book that kept me hooked with each new chapter. With multiple mysteries playing out at once I found it easy to keep track of what was happening and eagerly awaited the characters reappearance in future chapters. Many times I was convinced I had them solved only to be proven wrong.
Ad. Article continues below.
As the book progressed it became clear that the mysteries were linked to the number 23, but despite numerous twists, it was not until the final chapter that the true reason became clear with a wonderful final twist.  I will definitely seek out more of the author's novels. A highly recommended read.
The Twenty-Three by Linwood Barclay, published by Hachette Australia, is available from Dymocks.
Join Books at 60 on Facebook, or sign up for our weekly newsletter below for more great reading recommendations!