We thought he retired, but Inspector Rebus is back!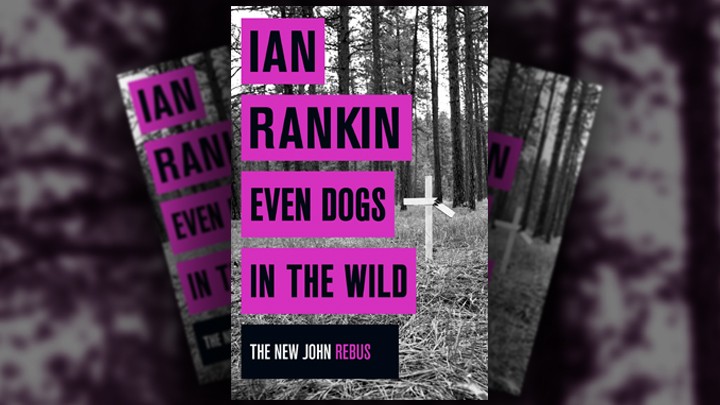 On of the first books reviewed and discussed by the Starts at 60 book club was Ian Rankin's Knots and Crosses – which makes us even more delighted now to see Inspector Rebu return in Even Dogs in the Wild.
Detective Inspector Siobhan Clarke is investigating the death of a senior lawyer during a robbery. But the case becomes more complex when a note is discovered, indicating that this may have been no random attack, and when local gangster Big Ger Cafferty receives an identical message, Clarke decides that the recently retired John Rebus may be able to help.
He's the only man Cafferty will open up to, and together the two old adversaries might just stand a chance of saving Cafferty's skin.
But a notorious family has arrived in Edinburgh, too, tailed by a team of undercover detectives. There's something they want, and they'll stop at nothing to get it. DI Malcolm Fox's job is to provide the undercover squad with local expertise, but he's soon drawn in too deep as the two cases look like colliding. And meantime, an anonymous killer stalks the nighttime streets, focussed on revenge. It's a game of dog eat dog – in the city as in the wild.
Even Dogs in the Wild brings back Ian Rankin's greatest characters in a story exploring the darkest corners of our instincts and desires.
Ad. Article continues below.


About the author
Born in the Kingdom of Fife in 1960, Ian Rankin graduated from the University of Edinburgh in 1982, and then spent three years writing novels when he was supposed to be working towards a Ph.D. in Scottish Literature. His first Rebus novel was published in 1987, and the Rebus books are now translated into thirty-six languages and are bestsellers worldwide.
A contributor to BBC2's Newsnight Review, he also presented his own TV series, Ian Rankin's Evil Thoughts. Rankin is a number one bestseller in the UK and has received the OBE for services to literature, opting to receive the prize in his home city of Edinburgh, where he lives with his partner and two sons.
Even Dogs in the Wild is published by Hachette Australia.
Join the Starts at 60 Book Club now for more great reading recommendations!