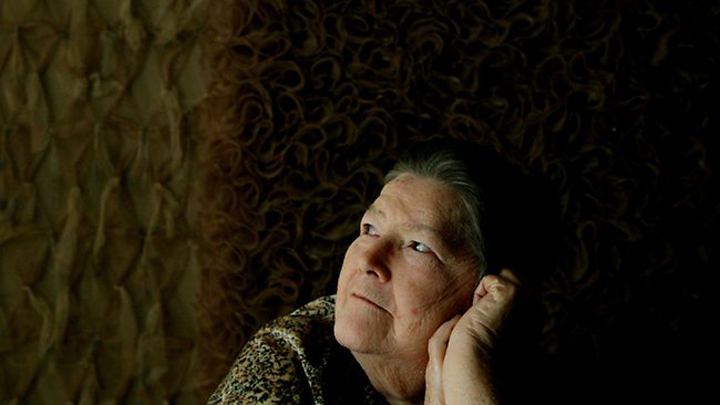 Colleen McCullough, celebrated author, has died in hospital on Norfolk Island, aged 77.
I'm sure many of us have memories of at least one Colleen McCullough book. The audience of the First Tuesday of the Month book club, even voted her second novel, The Thorn Birds as their most popular Beach Read.
Colleen was born in Wellington, New South Wales and we shared an English teacher, albeit in different years and different schools. She in fact named one of the nuns in The Thorn Birds in honour her former teacher, Sister Mary Gonzaga.
The paperback rights for The Thorn Birds sold for a then record $1.9 million and was made into one of the most watched miniseries of all time, starring Richard Chamberlain and Rachel Ward. The book sold 30 million copies worldwide.
It's incredible that a writer of such talent and diversity began her career as a neuroscientist including some years as a researcher and teacher at Yale University. Yet obviously it is as an author she is known and loved by so many around the world.
Ad. Article continues below.
It is a rare person who can write books as diverse as The Courage and the Will: The Life of Roden Cutler VC; The Carmine Delmonico series of crime novels and The Masters of Rome series. In 1993, in recognition of her meticulous research in the latter series, Colleen was awarded an honorary doctorate from Macquarie University.
Speaking on Radio National's book show a few years ago, she spoke of how she started writing, buying a typewriter with money given to her by her mother for a much-needed overcoat.
"So I went to town with the five pounds to buy an overcoat, and I saw a Bluebird portable typewriter for five pounds so I bought that instead," she said. This same Bluebird was the one on which she wrote her first novel, Tim.
One of her books Morgan's Run was adapted into a musical by Colleen and composer Gavin Lockley and debuted in 2011 at the Springwood Civic Centre by the Blue Mountains Musical Society.
Because of her diversity, choosing your favourite Colleen McCullough novel is rather dependent on which genre you prefer. Personally, I loved The Masters of Rome, but have a very soft spot for Tim. Her memoir Life Without the Boring Bits is an honest, funny appraisal of her life as she saw it. Her final novel, Bittersweet, was an excellent read, which seemed to beg for a sequel – sadly that is not to be.
Ad. Article continues below.
Thank you Colleen McCullough for the many hours of enjoyment you have given us. Sincere sympathy to husband Ric Robinson, their family and friends.
What were your favourite Colleen McCullough novels? What characters did you love the most? Share your thoughts today.