Two lives, one thousand years, one night sky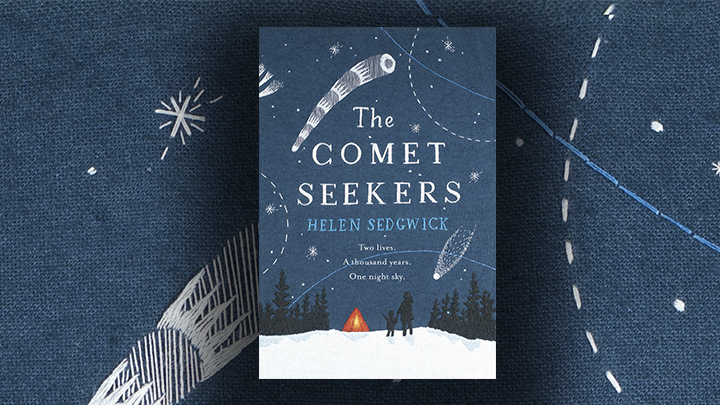 What do comets, ghosts, the wilderness of the soul, the choices of pursuing life…or not, red tents, bobble hats and a tapestry all have in common?
All is revealed in The Comet Seekers, the debut novel of Helen Sedgwick.
As I began to read, the characters and storyline seemed more than a little random, much like the forces of the universe perhaps…two worlds colliding. The book is written in retrospect with the beginning, really being the end with our two main characters Roisin and Francois watching the Comet Giacobini from the cold and dark of the Antarctic wastelands. These two lives are linked, intertwined by more than locality and the need for companionship in such a barren landscape. There is more to this connection, but why and from where?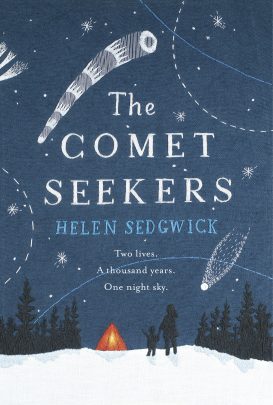 In each chapter we travel through the ages on the back of different Comets, the Comet West 1976, Halley's Comet 1066 and 1986, Comet Arend-Roland 1957, and many more. Through each comet sighting the family history and the story of Francois and the town of Bayeux starts to reveal.
Roisin, growing up in Ireland, has an obsession with all things in the universe, but in particular comets. She has an adventurous spirit and as she becomes older longs to travel and chase her comets all over the globe. To study, to learn, to live.
Ad. Article continues below.
As the book unfolds, the characters, Rosin and Francois and those closest to them, all have their own journeys and life decisions to make and slowly Roisin and Francois are drawn together, by forces of the cosmos perhaps, in an icy, barren land.
As I started reading, I found myself perplexed as to the link between Francois and Roisin. Essentially it is two storylines in one for much of the book and I very quickly became very involved in both of them. As I then started to jump backwards and forwards in time to follow the timeline of Francois family history, I found I looked forward to the next chapter that would tell me a little more about the individual ghosts. Especially Brigitte, now she is an interesting character.
Roisin's story similarly, had me turning page after page to follow her journey and to try to continue to capture her freedom of spirit, her zest for life on her terms.
The atmosphere of the book, if I can describe it, is of night. The velvety softness of night that drapes over you, sometimes cosy and comforting and on others hanging, dark and foreboding. The authors writing truly draws you in and leaves you with a sense of an experience woven around the story told.
This is a book full of surprises and well worth experiencing.
Ad. Article continues below.
The Comet Seekers, by Helen Sedgwick, is available from Dymocks.


Join Books at 60 on Facebook, or sign up for our weekly newsletter below for more great reading recommendations!