Think 50 Shades is steamy? You ain't seen nothing yet!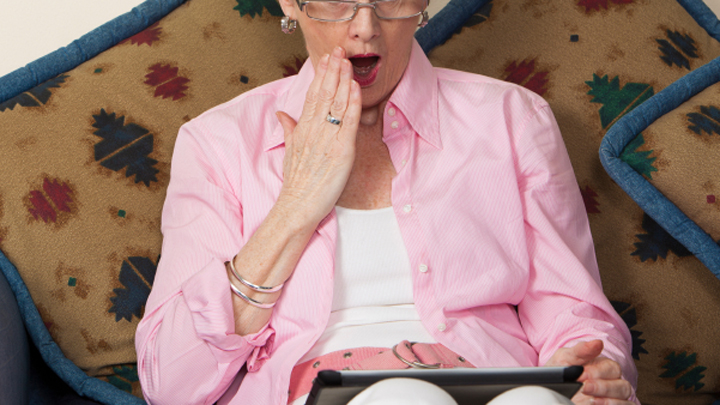 Fifty Shades of Grey has been read thoroughly by women all over the world but there are so many more steamier novels out there that will have you blushing.
If you think Christian Grey's play room is the stuff of fantasies, you might be surprised to learn there are some erotic novels available that have similar stories…but just what are they?
In this busy world, often we don't want to waste our time on a book unless we know it'll be good, which is why Fifty Shades became popular: word-of-mouth. So if you're time poor, Amazon has created a genius idea for us randy over 60s to get our fix: "Skip to the Good Bit 4".
Yes, there's been 3 other instalments of this collection of excerpts from Amazon's top erotic authors, but this one promises to be the most raunchy ever. According to the book's blurb:
"Skip to the Good Part 4: 20 Authors Reveal Their Steamiest Scenes offers face-fanning romance and tie-me-up sizzle (and everything in between) from top authors including New York Times and USA Today bestsellers.

This collection features a hostage who finds kinky ménages with her captors more exciting than her family's sheep farm, a culinary student who is secretly hot for another guy in his class, a male escort who falls for his beautiful but innocent neighbor, an aspiring lawyer who doesn't have time for a temptingly hot mechanic, and a woman who's fallen in love—and lust—with a werewolf.

Read 20 of the best steamy scenes in steamy and erotic romance today. This 250-page collection will get your blood pumping, your heart racing, and your skin tingling. You're sure to discover a new favourite.

Due to the graphic nature of some content, this collection is recommended strictly for mature readers".
Ad. Article continues below.
Here are the authors who have shared their naughtiest sections:
New York Times bestsellers:
Emma Hart
Melissa Foster
Annika Martin
Marquita Valentine
V. M. Black
Viola Rivard
USA Today bestsellers:
Lili Saint Germain
Chelle Bliss
Shari Slade & Amber Lin
Oh and the best part of all? It is $0.99! Yep, 99 cents. You can purchase it here
Which is your favourite raunchy novel? Tell us below.