There will never be a "Z" - celebrating author Sue Grafton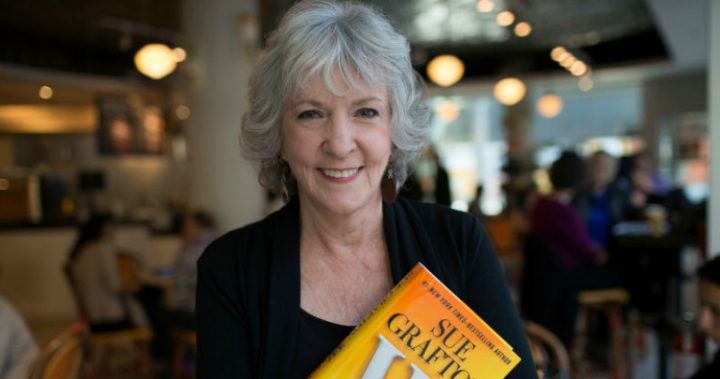 It was with great sadness that I learned of the death of writer Sue Grafton on 28 December 2017. I was saddened not so only by her death which is sad for her family, but in all honesty, I was much more saddened because there will never be a 'Z'.
To understand this, Sue Grafton wrote a series of detective novels called the alphabet series, starting with 'A is for Alibi' in 1982. I have read them all.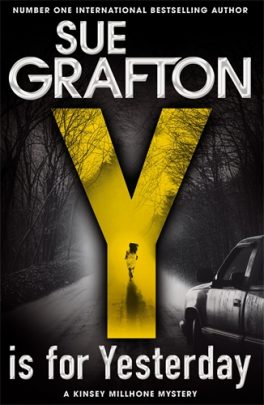 Featuring private detective Kinsey Millhone as she sleuthed her way through to 'B is for Burglar' and then on to 'C is for Corpse'. And so it went on with each new book bringing us Kinsey Millhone as a woman who fought crime in a world dominated by male gumshoes.
Ad. Article continues below.
Sue Grafton once stated that Kinsey was her alter ego, the woman she would have been if marriage and parenthood had not stood in her way. We read of Kinsey's skirmishes with romance, and her skirmishes with crime. We read of her kindly landlord Henry who is a retired baker. We read of her family dramas and her challenges. In fact, with each new book, Kinsey became like one of those friends whom you cannot wait to catch up with – even if it was in a work of fiction.
I read X recently, which revealed a much darker side to the world of crime, and then 'Y is for Yesterday' where I was shocked at how much the underbelly of crime had penetrated her novels. Although set in the 80s and 90s, without the benefits of modern technology, Kinsey still managed to solve every crime, often at a personal cost and physical endangerment to herself.
I was eagerly hanging out for the obvious conclusion. Would Kinsey retire? Would Sue Grafton keep writing? But it has been taken out of the reader's hands as Sue Grafton died before the 'Z' novel could be written.
I feel I have lost an old friend. Kinsey will be forever set in the amber of her fictional Santa Teresa town. She will still be single, cautious, street wise, intuitive and methodical.
I can only say RIP Sue Grafton and RIP Kinsey Millhone. And how sad I am that this alphabet will never be complete.
The letter 'Z' will always be missing.