The woman who cooked for Picasso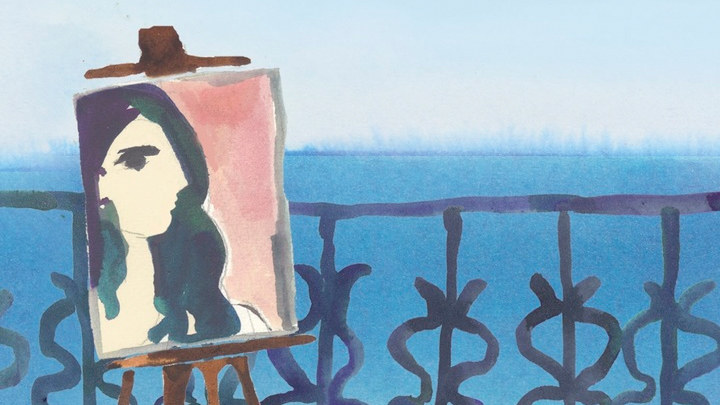 Cooking for Picasso by Camille Aubrey has everything I like in a relaxing read – a quest, a family story, romance, thugs, French cooking, art and a link to an historic character, which is well within the realms of possibilities.
The story unfolds in two time frames telling the story of Ondine from Provence, starting in 1936 and her granddaughter Celine of California, taking up her story in 2014. We move between Ondine's  story and Celine's in Provence and New York.
Ondine as a sixteen-year-old works in her parents café and is given the task of preparing meals for a wealthy reclusive man in his villa. Ondine is waiting for her boyfriend an impecunious young man, Luc. Her parents thoroughly disapprove of him. Ondine is naïve and lonely and an easy prey to the Patron, who is not M. Ruiz, but Picasso. Ondine becomes his model and lover. She also keeps a notebook of her recipes that she cooks for Picasso. The description of those meals is tantalising.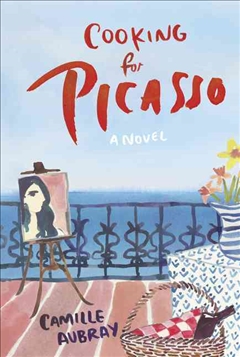 There is a lot in the novel about abuse in relationships, and Camille Aubrey is to be congratulated on her exploration and handling of this theme.
Ad. Article continues below.
Picasso returns to Paris, and Luc returns in time to rescue Ondine from an arranged marriage. Ondine and Luc set up a successful French restaurant just out of New York, but they encounter 'the mob' and Ondine and her daughter return to France alone.
When we meet Celine she is struggling to rescue her mother from the clutches of her stepbrother and stepsister. Celine's mother, Julie, is convinced that in Provence there is an heirloom which will give Celine her independence. Celine joins her father's sister at a cooking class to track down the heirloom.
The cooking class is run by a Michelin-starred English chef. Of course, he and Celine do not get on at all well. In between cooking classes, Celine is chasing down the heirloom and guarding her grandmother's recipes. The chef, Gil, is fighting off thugs and manipulative financiers.
The story abounds in coincidence, but this is not a distraction. They all seem inevitable and the story unfolds smoothly.
Ondine and Celine are most engaging characters. My sympathies lay fully with them. I wanted to know what happened to them and how their stories worked out.
Ad. Article continues below.
Against a rich backdrop of time and place Camille Aubrey has provided a wonderful mixture of romance and mystery.
Cooking for Picasso by Camille Aubrey is available now from Dymocks. Click here to learn more.