A new approach to living "younger, healthier and longer"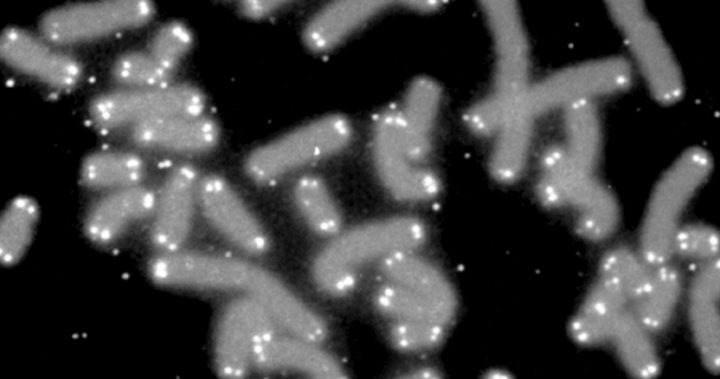 The claim on the cover calls this "a revolutionary approach to living younger, healthier, longer". There is a very good chance this is true.
The Telomere Effect (written by Nobel Prize winner Elizabeth Blackburn, PhD with Elissa Epel, PhD) is all about "Telomeres", a phenomenon that I, for one, had never heard of.
Telomeres are found at the end of our chromosomes and they 'govern' how fast our cells age and die. 
They not only have an effect on how quickly or slowly we age but also influence our quality of life/health in the unavoidable process of ageing. Longer telomeres are what we need and not the shorter ones.
 It is a much more complex process than I can outline here. Your telomere health is influenced by so many interlinking factors, such as the enzyme telomerase, your wellbeing (stress, depression or anxiety and social support) and your lifestyle (exercise, sleep, nutrition and chemical exposure).
Ad. Article continues below.
On a personal level, I found the explanation of stem cells (which are found in niches all over and in the body) fascinating and concise. I am trying a newish skin treatment for pre- cancerous cells, so I honed in on this – just as any reader will be able to do for the health issues that most concerns them.
This book will help you not only know and understand yourself better, but also know and understand those around you. This is particularly so for people who are full-time carers or new mothers.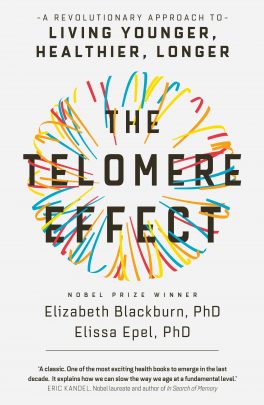 Human behaviour has been studied for centuries. However, this is the first time I have seen "How Stress Gets into Your Cells", (Ch. 4) explained in realistic terms, understandable to all. We are even given the tools and encouraged to test ourselves. There is more. At the end of each chapter is a "Renewal Lab", that actually offers practical self-help. I loved the idea to "celebrate your own personality" (p127) and to write what you would like on your own tombstone, (p124).
Ad. Article continues below.
The chapters on exercise, sleep, nutrition and chemical exposure are a little predictable if you have followed the recommendations of qualified health professionals, so often published in a variety of media. However, the Renewal Lab and the telomere tips are what make this so very different and worthwhile, for example, the table that shows the differentiation between food and drink associated with shorter telomeres and longer telomeres (P 238). Another invaluable tool is the table listing telomere shortening behaviour and telomere supporting behaviour (P 249). I think I will enlarge this one and place it on a wall! I need to protect my telomeres!
The note section at the back of the book give the many references used in each chapter: 44 pages in all.
This potentially empowering book can but assist in enhancing a healthy life and longevity. It is easy to see why Elizabeth Blackburn PhD is a winner of the Nobel Prize. Teamed up with Elissa Epel, PhD and leading health Psychologist they are a prodigious team.
 The Telomere Effect (published by Hachette Australia) is available now from Dymocks. Click here to learn more.