The most intense Alexandra Cooper thriller ever!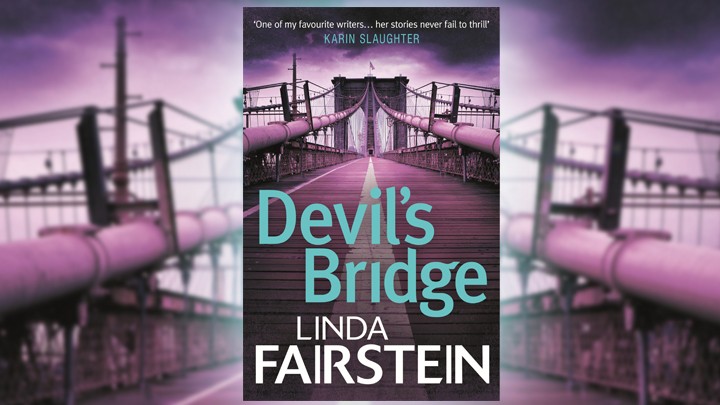 In the most intense Alexandra Cooper thriller ever, Devil's Bridge New York Times bestselling author Linda Fairstein takes readers where they have never been before: inside the mind of NYPD Detective Mike Chapman.
Ad. Article continues below.
The Manhattan waterfront is one of New York City's most magnificent vistas, boasting both the majestic Statue of Liberty and the busy George Washington Bridge. But Detective Mike Chapman is about to become far too well acquainted with the dangerous side of the Hudson River and its islands when he takes on his most personal case yet: the disappearance of Alex Cooper.
Coop is missing – but there are so many leads and terrifying complications: scores of enemies she has made after a decade of putting criminals behind bars; a recent security breach with dangerous repercussions; and a new intimacy in her relationship with Mike, causing the Police Commissioner himself to be wary of the methods Mike will use to get Coop back… if he can.
Linda Fairstein writes from a position of strength as she spent three decades in the office of the New York County District Attorney, where she was Chief of the Sex Crimes Prosecution Unit. In 2010 she was presented with the Silver Bullet Award from the International Thriller Writers.
Devil's Bridge, by Linda Fairstein, is published by Hachette Australia. Click here to purchase from Dymocks. Also available as an eBook from Dymocks – click here