An essential memoir about growing up on the wrong side of the tracks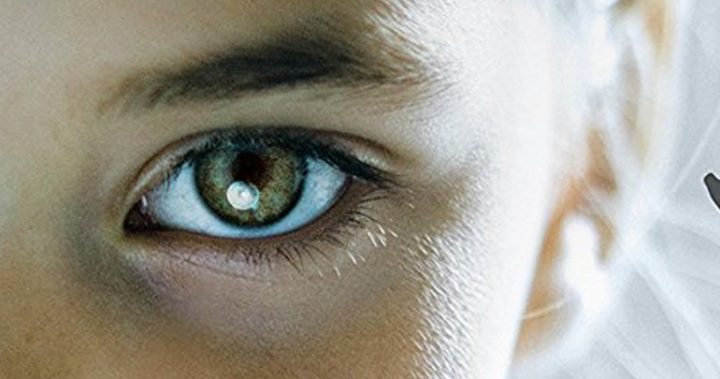 Gem is 16 and so pretty heads turn to look at her. She and Mick, 19, plan to leave King's Cross and "…really make a life together."
Standing begging outside Central Station, her athletic swimmer's body looks starved. That night in 1981, in Mick's arms, happy in the knowledge of the baby growing inside her and with dreams of a better life to come, Gem is rudely awakened. The door to Mick's place crashes to the floor as six armed police officers storm inside.
"Michael Caldwell, you are under arrest."
In Renee McBryde's book The House Of Lies, there are many houses, many lies. It is Renee's own story; she is a young woman still, and one for whom the reader gains immense respect. But more on that anon…
The young Renee – Ren – loves her Nan and is happy when picked up by her from a Manly West kindergarten, taking bus, ferry and train to finally walk up to the sky-scraping unit in Redfern. It's her weekend with Nan and Grandpa.
Ad. Article continues below.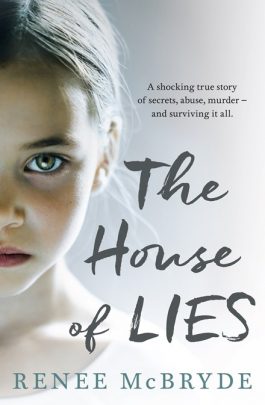 Saturday nights are special. Ren gets to chat on the phone with her father, Mick, who is never there for any special event because he is far too busy managing the Cottee's farm. On this night, Johnny Young and Young Talent Time on television in the background, Daddy has something special to tell his four-year-old daughter. He does not work on the Cottee's farm, does not make Cottee's Cordial after all; in fact he lives in a place called jail. He killed two men, "It wasn't meant to happen… you'll understand better when you're older."
Many factors affect our lives, especially through our formative years. For Ren there is shock at hearing her father explain his situation – she asks, "…are you sure?" – and then becomes silent at the certainty of it all. It becomes The Secret. Later, in primary school, with need to confide in someone, she chooses to speak with Maya, her school friend. Her response to The Secret is less than enthusiastic and Ren realises she has made a mistake. She hides behind her alter ego, Ruby.
There are further traumas, including the death of her Nan to liver cancer spread to pancreas and lung. Ren comes to think of the red blood retched up by the old lady, the white hospital walls and her yellow eyes as the colours of cancer.
Many other issues arise but none of these disturb her as much as what she learns going to the library and searching old newspaper records, where she finds court reports of her father's horrific, bloody crimes. Mick acknowledged to her that he is a murderer, but the gory records she finds reaffirm her need to play Ruby forever, to wear her like an armour. "No one would ever accept me or love me if they knew what was in my blood. I would be a social outcast" She feels the only way to survive is to turn into someone else.
Ad. Article continues below.
Determined to prove to herself and the world that she can rise above the level to which she believes she has descended, Ren throws herself into her school work, finally gaining entry to university. Her objective is to become a big-name lawyer.
The House Of Lies is far from pretty. It tells of a student with huge potential pushing herself beyond the bounds of safety and paying dreadful consequences because of it. There are times in her story the reader screams out Stop! Break the nexus! wanting to offer support, but to no avail. We read of rape, unwanted pregnancy, termination, inappropriate relationships, domestic violence, belief that it is her fault, that sex is nothing more than a means to make up, and an unwillingness to withdraw from domestic brutality. This last is greatly due to Ren's lifelong belief – even then, she is only twenty-two – about facing up to her demons and not running away. It's a fine credo but unfortunately she has written in no escape clause.
As a big old bloke who, through life, has never felt the urge to hit another soul nor, wittingly, verbally abuse anyone, I have no inkling of how such violent nature originates and yet, from years as a volunteer in family support, court support and in suicide intervention, I have seen many instances. There are avenues of help available in the community, provided the victim knows of them and is prepared to seek them out; that Ren felt she had to do it all on her own is perhaps the saddest part of her story.
Still, in her own words, now once again Renee, "…I am only who I am today because of everything that has happened in my past." More than that I am not prepared to tell. I don't want to spoil an essential and highly readable book for all of you who will read it.
The House Of Lies by Renee McBryde (published by Hachette Australia) is available now from Dymocks.