The best non-fiction books to get you through Christmas (and beyond)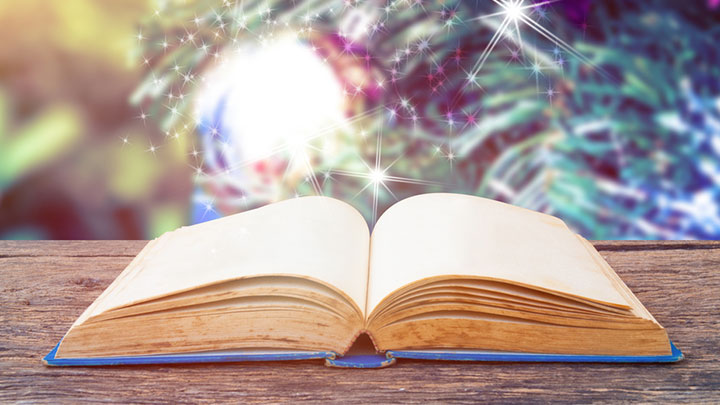 If the thought of picking fiction for your loved ones this Christmas is keeping you up at night, there are some brilliant non-fiction books to consider.
From compelling true stories to modern takes on classic formats, our friends at Dymocks have something for everyone on your shopping list!
Non-fiction books are extremely popular in the Christmas week – particularly cookbooks and biographies.
Cookbook sales double during the festive season as many of us search for gourmet inspiration while we plan our Christmas feasts. Celebrity chefs lead the way so if you're looking for a beautiful gift for the foodie in your life, there's plenty to choose from including new books from Jamie Oliver, Donna Hay, Stephanie Alexander, Manu Feildel, Yotam Ottelenghi and Neil Perry. The stunning new Australian Fish and Seafood Cookbook is the only seafood cookbook you will ever need.
Memoirs are a popular choice at Christmas. Sales of biographies increase during the festive season as more of us take time out our busy lives to read other compelling life stories. Best-selling biographies this year include:
Ad. Article continues below.
Lion by Saroo Brierley. Originally published as A Long Way Home – the film called Lion will be released in January 2017 and stars the phenomenal Dev Patel, Rooney Mara, and Nicole Kidman. Lion tells the true story of Saroo, who became lost on a train in India at the age of five and survived for weeks on the streets of Kolkata. He made global headlines after he used Google Earth to find his long-list home town half a world away.
Songs of a War Boy by Deng Adut is the inspiring tale of hope through unthinkable adversity and a testament to the true strength of the human spirit. Deng was six years old when war came to his village in South Sudan. Taken from his mother, he was conscription into the Sudan People's Liberation Army. Through nothing short of a miracle, Deng was rescued by his brother and smuggled into a Kenyan refugee camp. Eventually he resettled in Australia, is now a practicing lawyer and newly awarded NSW Australian of the Year.
Fight Like a Girl by Clementine Ford. Online sensation, fearless feminist heroine, and scourge of misogynists everywhere, Clementine Ford is a beacon of hope and inspiration to thousands of Australian women and girls. Her debut is an essential manifesto for feminists new, old, and soon-to-be, and exposes just how unequal the world continues to be for women.
It's also a big year for sports fans with new biographies from Michael Clarke, Mitchell Johnson, Dennis Lillee and Cadel Evans. 
Ad. Article continues below.
Non-fiction for kids
If you've got young ones in your life you can keep them amused through Christmas Day and beyond with engrossing non-fiction reads including Adam Spencer's Number Crunchers, science geek Dr Karl's Big Book of Amazing Animals and the perennial favourite Guinness World Records 2017
Gift books
With over half the adult population say they're likely to give someone a book for Christmas, we all know that books make the perfect gift. But what if you're buying for someone you don't know well?
Luckily there are plenty of quirky gift book on the market. They're ideal stocking stuffers and kris kringle gifts. These two series will make you laugh and take you back to your childhood.
Ad. Article continues below.
Enid Blyton for Grown-Ups – Enid Blyton's beloved Famous Five series has been reimagined for grown-ups. Titles include Five on Brexit Island and Five Go Gluten Free. Follow George, Dick, Anne, Julian, and Timmy as they go off on hilarious adventures to face the modern world. Will our intrepid friends embrace the spiralizer? Will their friendship survive the horrors of a referendum? You'll have to read them to find out.
Ladybird Books for Grown-Ups The popular series of readers for youngsters have also been reissued as 'how-it-works' guides for grown-ups. This hilarious new series offers advice on a range of perplexing subjects like 'the shed', 'the grandparent', 'the cat', 'the mid-life crisis', to name just a few.
Books make perfect gifts that last well beyond Christmas Day. For more inspiration visit www.dymocks.com.au
Which book are you hoping to unwrap this year?