Take a journey back to 1970s Australia...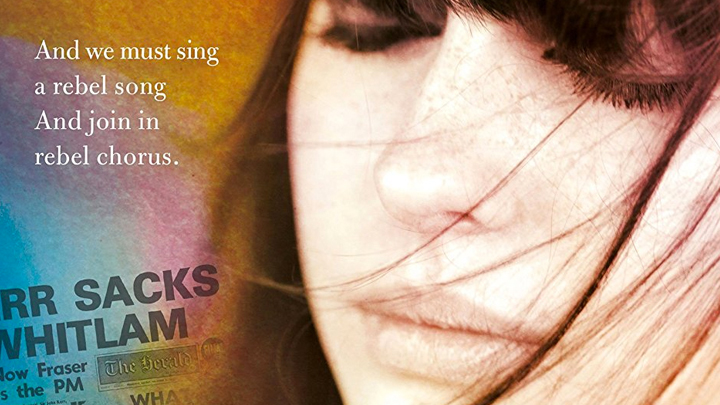 If Blood Should Stain the Wattle by Jackie French is a delightful read, covering the time span between March 1972 and December 1975.
Although Jed – a young lady who is a "reluctant" millionaire and who has had a terrible, if not traumatic start to life in her younger years – is the main character, it is much more than her story alone.
It is also the story of Scarlett who is physically impaired from infancy, later confined to a wheelchair but very intelligent and determined. She is the adopted sister of Jed. Then there is Matilda, the matriarch of her family as well as Gibbers Creek. Matilda's past is fascinating and very much linked to the land, business and success, and to the rights of others, especially women. She has a great understanding of the human spirit and is so astute in the assessment of her family. Her dog Maxi deserves special mention as he is a lovable dog, or rather, Doberperson and not a Doberman. (Who but Jackie French would have thought up this term of endearment).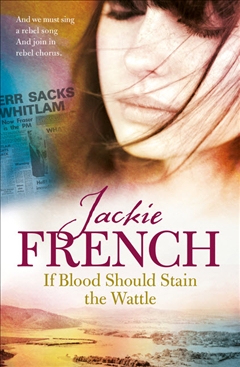 The character of Leafsong (who is part the alternative "Halfway to Eternity" community where Jed meets Sam) and the friendship that develops between her and Scarlett is an endearing aspect that adds a unique but essential quality to the relationships that become increasingly intertwined in this 1970's setting.
Ad. Article continues below.
Nicholas, the new local Labour Member has history with Jed and this also adds another dimension to the story as well as giving us an insight into the exceptional social and cultural changes that were taking place in Australia in the early 70's.
Ra Zacharia, dressed in his brilliant white, and his followers, add a sinister twist that keeps the reader anxious to the finale.
In fact, as individuals, each person's story has its own finale, even though one is contingent on the other.
Mysticism floats through the book but is really open to the readers' own beliefs. In actuality, for me, it is sometimes hard to believe, even though Jackie French so cleverly writes so that it can become a personal interpretation.
I loved the political history (which is slotted in through the local paper or by radio), that opens each new chapter. Besides living in this era Jackie French has researched the facts and written these in a very attention-grabbing, thought-provoking way. The dramatic politics of this time provides a backdrop for this exceptional story.
Ad. Article continues below.
Her book If Blood Should Stain the Wattle is a great read and one that holds the readers' interest without losing the plot if you wish to read intermittently. However, toward the end, I will guarantee that you will not want to put the book down. It is also toward the end that the connection is made between verse and the so very appropriate title
I did not realise that Jackie French has previously written other Matilda books until I read the authors note at the end where she says that this one is different and based on events that she lived through. Yes, this book does stand alone and is a great read for all ages (teenagers to older generations), male or female and no matter what aspirations or position you may hold. There is someone or something that so many of us can identify with, or, perhaps we can have empathy with the whole.
If Blood Should Stain the Wattle by Jackie French is available now from Dymocks. Click here to learn more.