Summer House With Swimming Pool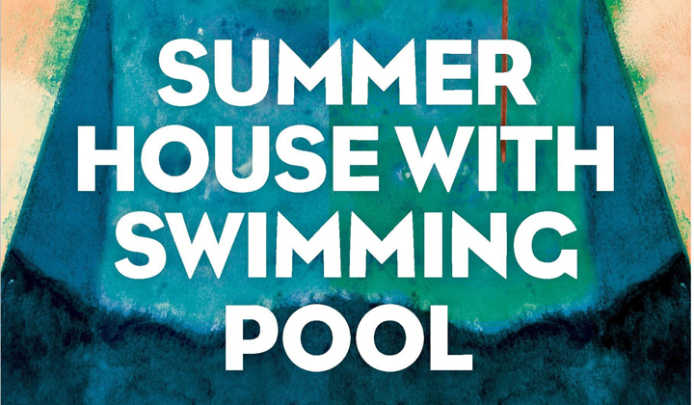 Summer House With Swimming Pool by Herman Koch
Published by Text Publishing Company
Available for $22.50 via Booktopia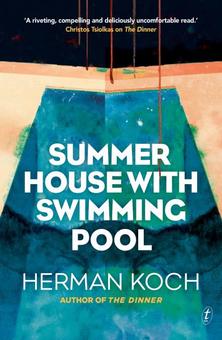 Publisher description:
Ad. Article continues below.
"When a medical procedure goes horribly wrong and famous actor Ralph Meier winds up dead, Dr Marc Schlosser needs to come up with some answers. After all, reputation is everything in this business. Personally, he is not exactly upset that Ralph is gone, but as a high profile doctor to the stars, Marc can't hide from the truth forever.
It all started the previous summer. Marc, his wife, and their two beautiful teenage daughters agreed to spend a week at the Meier's extravagant summer home on the Mediterranean. Joined by Ralph and his striking wife Judith, her mother, film director Stanley Forbes and his much younger girlfriend, the large group settles in for days of sunshine, wine tasting, and trips to the beach. But when a violent incident disrupts the idyll, darker motivations are revealed, and suddenly no one can be trusted. As the ultimate holiday soon turns into a nightmare, the circumstances surrounding Ralph's (later) death begin to reveal the disturbing reality behind that summer's tragedy".
Very different, and slightly disturbing, story of perceptions and assumptions. Once you start reading it, you must keep going.
Dr Marc Scholsser sees himself as a good doctor who gives his patients "time". He is proud of the fact that he can read his patients the minute they walk into his office. He spends the exact amount of time with each one and has many people seeking his help and advice. What his patients do not know is that he has already made his assessment and isn't really listening to them. He is merely giving them "time". He has grown jaded and assumes he knows what is going on – there are no surprises.
Ad. Article continues below.
A chance invitation from an actor patient brings a mix of people into Marc's perfectly mundane family and life. Marc is convinced that he has all of the new players figured out. The actor, Ralph, is a lothario who is sniffing around Marc's wife. Marc's two young daughters are besotted with Ralph's two teenage boys. There is an old director with a very young woman and Marc himself sees a possibility of a bit of relief with Ralph's wife.
All pretty harmless fun or so it seems. However, even the best laid plans and perceptions are not always what they seem.
I think the most worrying thing for me is whether "Dr Marc" is typical of the profession.
Thank you to Text Publishing for allowing me an advance reading copy!
Available for $22.50 via Booktopia
Ad. Article continues below.
Do you like intriguing books? What's the most interesting book you've ever read? Will you read this one?
——————————————————————————–
At Starts at 60, we're growing a bigger Book Club in 2015. Sign up for it now…