Stories of Life and Death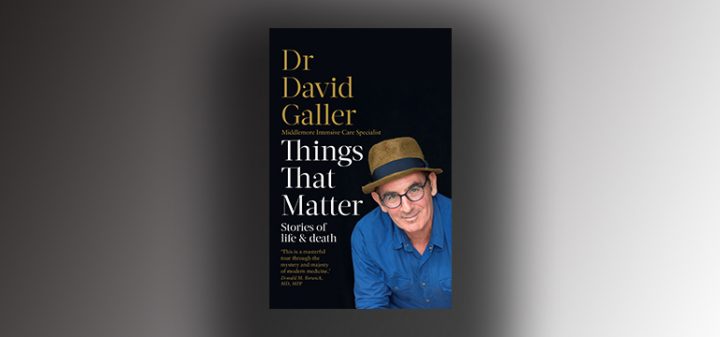 I have to confess right here; when I saw that the only review on the back cover of Things that Matter, by David Galler was written by a doctor, with lots of letters after his name, I was concerned.
As I delved into the pages just after the opening, my concern appeared justified. Mitral and Tricuspid valves were spread amongst the confetti of other bits of the heart and I was beginning to get out of my depth. Then came the phrase – "A video image of the heart at work would be an Oscar winner" and he won me back again.
It's literally a book of chapters, each dealing with a specific part of the body or things that have affected him and his life deeply. As an intensive care specialist, he has seen it all and then some in the medical field but this book is much more than that. Personal relationships, especially that with his mother (tissue time in that chapter) are dealt with and his political views, which so closely parallel mine, are fascinating as he comes from a world so different to that in which most of us live.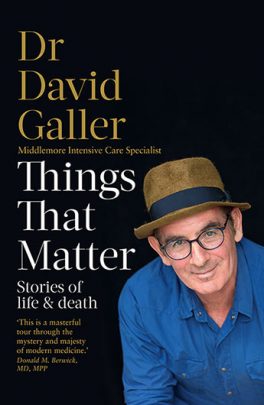 Meanwhile, back in intensive care, just about everything you ever wanted to know is dealt with and when you come across words like mesentery, glomerulus, nephron and anthropomorphising, there's a glossary at the rear to give you detailed explanations.
His words on obesity struck a rich chord with me also inasmuch as spending money on prevention is a far better option than having to use medical resources later. However, upsetting your friends in the food industry is apparently too high a price to pay for most politicians. He feels that "the world is spinning back towards the Middle Ages" in this particular instance.
Ad. Article continues below.
As indicated earlier, this book doesn't follow any particular line right through but is a reflection of David's life experiences. I was fascinated to hear how the thread of his mother's survival of Auschwitz affected the people around her and how she herself made her way through life. At times it's certainly not pretty but, this book is not about pretty, it's about reality.
On the political side, much is discussed and his thorough distaste for the likes of Donald Rumsfeld made me feel right at home. His attendance at a seminar where American drug manufacturers were extolling the virtues of profit and how hard done by they were, will bring a smile to your face as well I'm sure.
Overall, for medical students, I would consider this a must. For the general reader, there is much to inform and entertain and I dare say that there are parts of this book that you will never forget and circumstances that we have all endured that you can relate to.
If you want to look deep into the world of medicine and better understand its workings, emotions and patient care, then you won't find any work much better than this I suspect.
Things that Matter, by David Galler, is available from Dymocks.
Join Books at 60 on Facebook, or sign up for our weekly newsletter below for more great reading recommendations!