"Some Folk are Born Different ....."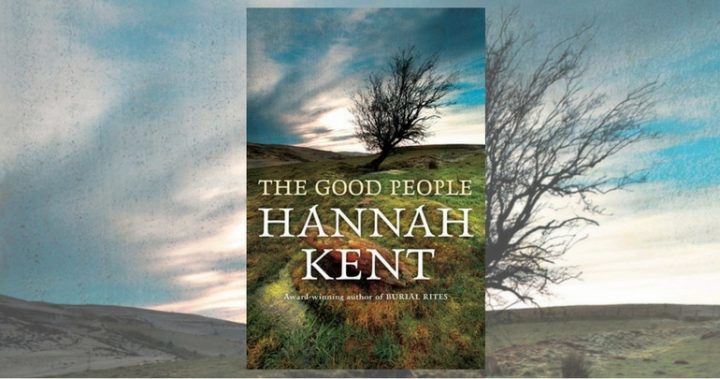 When a bright new, young author comes along with a classic historical novel such as Hannah Kent with her first book, Burial Rites, the thought arises, "I wonder what will follow, and how good is it likely to be?"
A couple of years ago, I had the good fortune to read Burial Rites for SA60 and gave it a good review. Over the past two nights, I've read her new book, The Good People, and am pleased to say it is even better than her first offering. Both books are based on happenings in nineteenth-century rural communities; both relate to actual events, and both deal with superstitions. I am not superstitious but remain forever ready to listen to others' beliefs, especially when related by a good storyteller.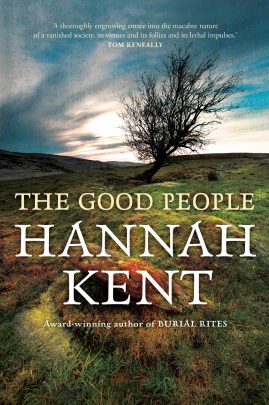 On that previous occasion, I gave Burial Rites a solid four-star rating. This time, I am more than happy to advance that by a half star after reading The Good People.
Hannah's writing, dependent on the setting, varies between sparse and lyrical; I believe she delivers a breath of fresh air into the literary landscape. A case in point of the sparsity relates to Micheál, grandson of the main character, Norá Leahy. The child, in two years, has turned from a normal two-year-old into what some consider, at four, a changeling. Mary Clifford, fourteen, is engaged by Norá to help look after Micheál. Snuggled asleep,  "… he woke Mary with whimpers, arms jerking, fingernails sharp in her back like a kitten fighting a sack and a swift-flowing river".
When Norá's daughter dies, she and her husband Martin assume the care of the fractious boy. Martin has a special way with Micheál but, sadly, Martin also dies within a few months. The new priest, Father Healy, comes and provides a reluctant blessing. "The sacraments… cannot avail the dead."
Ad. Article continues below.
The local community turns out – "I'm sorry for your trouble" –  bringing their poitin, gathering in the small home with its freshly washed and wrapped body. One of those present is Nance Roche, who 'has the knowledge' and who leads the keening.
On an earlier occasion, Norá and Martin scraped together all the money they had in the world and sought the help of a doctor for Micheál. It was a waste of money, "There is nothing I can do… he is cretinous…" Now Norá turns to Father Healy for help but he simply brushes her off with his opinion that she should accept Micheál the way he is, there is nothing he can do.
The priest visits Nance; it's time to set things straight. Nance says the old priest, Father O'Reilly, understood she 'had the knowledge' of the fairies, The Good People, and sent folk to her. This is certainly not about to happen with the new priest. In fact, he regales her with a wave of condescension and she responds, "A priest who is against the curing of the sick. And haven't I cured the priest before you, and him seeing the good in all?" As Father Healy departs, he tells Nance, "You want a long spoon when supping with the Devil."
Superstitions become rampant in the village over strange fairy lights, cows going dry, a pregnant woman sleepwalking, most likely due to the changeling said to be in their midst. Sad to relate, Norá is swayed by the tattle. She believes Micheál will be returned to her whole once the changeling is banished from him, and turns to Nance for help.
There is a stark reality – an effective credibility – about this haunting story as it weaves its way to its disturbing end. The reader assumes a level of empathy for the feelings of those whose story it is. At times, the hackles tingle on the back of the neck. There are few who will not find The Good People spellbinding.
Ad. Article continues below.
I offered a sparse excerpt earlier in the review and think it only right to end with another, more lyrical. The mind's eye can picture "Lough Leane golden, and the surrounding mountains bearing down in holy indigo. The shifting, unfurling clouds passing the sun like pilgrims past a saint…"
The new Hannah Kent book The Good People, available from Dymocks,  is the work of a fast maturing young writer. Congratulations. Hannah, I look forward to what comes next.
Join Books at 60 on Facebook, or sign up for our weekly newsletter below for more great reading recommendations!