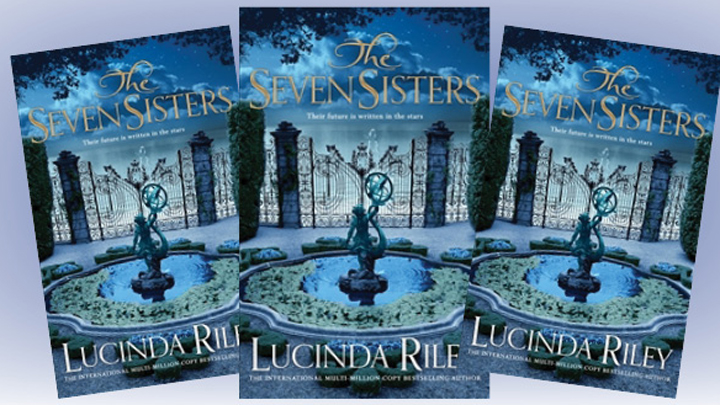 The Seven Sisters by Lucinda Riley is a story of Maia D'Apliese and her five sisters, all adopted by a billionaire who they lovingly call Pa Salt and raised by a kindly housekeeper on the exclusive shores of Lake Geneva. Having grown up together in a beautiful castle and now young adults, they receive a call from the housekeeper Marina, to be told that their father has died tragically and has been buried at sea.
The sisters gather at their childhood home to grieve their loss and comfort each other. There they discover they have each been left a tantalising clue to their different biological heritage.
Maia, the eldest of the five sisters and a gifted translator of novels from Russia and Portuguese into French, her first language, decides to embark upon a trip to Rio de Janeiro in Brazil where she meets up with Floriano, a talented writer whose first novel was translated for him by Maia.  Floriano becomes instrumental in assisting Maia in her search for the truth which leads them to a crumbling mansion in Rio.
The novel then switches to the Belle Epoque of Rio, 1927, where Izabela Bonifacio's father has aspirations for his daughter to marry into the aristocracy.  Izabela, passionate and longing to see the world, convinces her father to allow her to go to Europe with the architect Heitor da Silva Costa and his family, who is working on a statue to be called Christ the Redeemer. Her father reluctantly agrees and Izabela sets off with much excitement to Paris where she  meets a talented young sculptor Laurent Brouilly and this sets off a chain of events which alters the course of her life.
This is an easy read and flows nicely from the present into the past and back again. Regrettably, there was no real clarification as to why Pa Salt adopted these specific girls and I was left wondering why he chose them.  The book is quite interesting and a light holiday read with a satisfactory ending to Maia's story – it does not explore the history of the remaining sisters, nor the mystery surrounding their father's death, that will come in the next six books.
Ad. Article continues below.
This novel will appeal to readers of romance novels with a touch of history thrown in.
The Seven Sisters, by Lucinda Riley, is available for purchase from Dymocks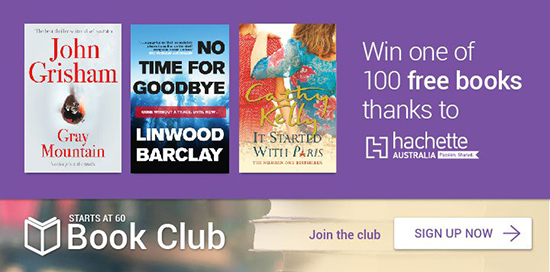 Join the Starts at 60 Book Club