Secrets and Survival, Loss and Renewal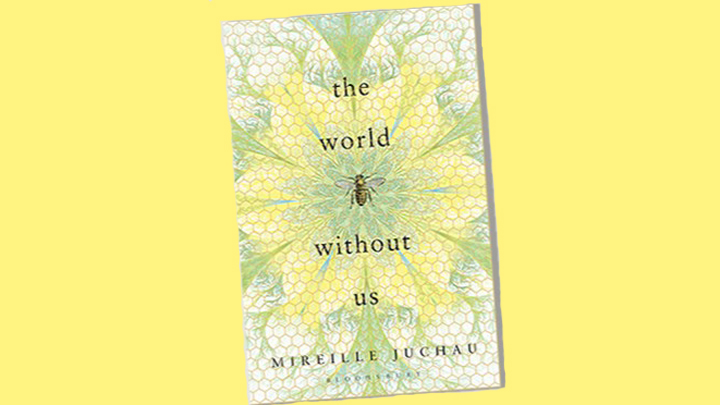 The World Without Us, by Mireille Juchau, is a beautifully told story of secrets and survival, family and community, loss and renewal.
Told from the perspective of six, interconnected characters, The World Without Us is a tale of love in all its forms, a mystery and an elegy for a denatured landscape. It is about the ways we become lost to ourselves, and the transformative joys of being found.
After a fire destroys her family's commune home, Evangeline is forced to start afresh in the north coast rainforest town with her child, and partner, Stefan Muller.
Years later, while tending the bees on their farm, Stefan discovers a car wreck, and not far off, human remains. While the locals speculate on who has gone missing from the transient hinterland town, Stefan's daughters Tess and Meg, have a more urgent mystery. Where does their mother go each day, pushing an empty pram and returning wet, muddy and disheveled?
Jim Parker, a Sydney teacher escaping his own troubles arrives in their clannish community. One morning he stumbles upon Evangeline, naked by a river with a hammer and some rope. Their charged encounter propels Evangeline's past into the present and sparks a change in all their lives.
Ad. Article continues below.
Meanwhile ten-year-old Tess, mute since the loss of her youngest sister, attempts to escape. Will getting lost help her discover where she belongs? As the rainy season descends, and family members are separated by flood, they realise nothing is what it seems.
Author Mireille Juchau is a Sydney-based writer of novels, short fiction, essays, scripts and reviews. She has a PhD in writing and literature and teaches at universities and in the community.
The World Without Us is her third novel, following critical acclaim for her earlier works, Burning In and Machines for Feeling.
The World Without Us, by Mireille Juchau, is available for purchase at Dymocks