Seasonal produce, prepared simply: Everyday Mediterranean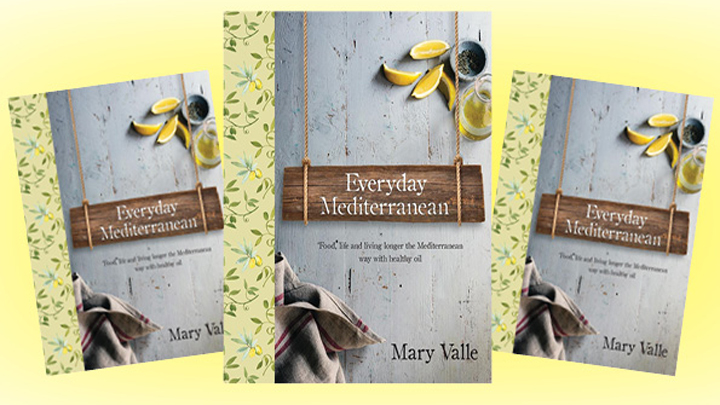 As I began drafting this review, a pot of Mary Valle's vegetable soup was simmering away on the stove, and let me tell you, it was delicious.
Everyday Mediterranean, by Mary Valle, focuses on healthy eating, using fresh, seasonal produce that is prepared simply. I was already a fan of Mary Valle's work, being a regular user of 'My Mediterranean Kitchen.'
New Holland Press does not disappoint in its presentation. The book is beautifully bound, with vivid colourful photography (by Greg) of food and Greek landscapes and cityscapes. The pages look as if they are printed on the sides of old, white wooden boats with faint black and white flowers and leaves.
Mary Valle maintains that oils, salads and social connection are the key to living a healthy life the Mediterranean way. She adds that having a nap and exercising are part of this healthy way of living.
While the Mediterranean diet is now popular, it is a long way from traditional Australian food with its emphasis on a large amount of meat and cooked puddings. Remember the dripping tin and 'rabbit food'?
Ad. Article continues below.
Mary Valle explains the importance of oil in the diet before moving on to various sections such as mezze plates – a delicious and practical way of entertaining.
There are two soups, the vegetable soup I have already mentioned and Avgolemono, surely the most delicious and restorative soup – egg and lemon, in case your Greek's a bit rusty.
There are many recipes for salads which are always served at a meal.
Pies and bread introduce the challenge of filo pastry and the easier flatbreads.
Mary Valle maintains that seafood should be eaten twice a week and there are recipes for calamari, salmon and snapper.
Ad. Article continues below.
There are interesting recipes for chicken and lamb – who doesn't love a slow cooked lamb roast if you're a meat eater. The only beef recipe is for meatballs.
The sweets section starts off with an explanation on making your own yoghurt without a machine. The yoghurt is then used in cakes or served with fruit. There are many delicate pastries here. Remember, these are strictly 'sometime' foods.
Mary explains how to make herbal teas and the last section has the recipes for two classic sauces – Avgolemono and Béchamel.
This is a beautiful book, suitable as a gift or to expand your own repertoire of Mediterranean cooking. My thanks to New Holland for the review copy.
Everyday Mediterranean, by Mary Valle, is available for purchase from Dymocks
Ad. Article continues below.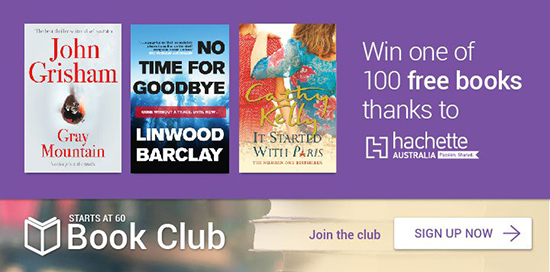 Join the Starts at 60 Book Club