Saturday on the Couch ... with the Edmonds Cookbook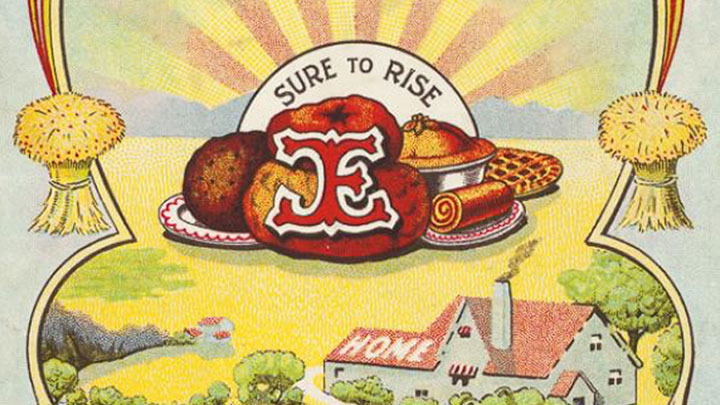 The Edmonds cookbook was part of my childhood for as long as I can remember.
I grew up in Woolston, a working class suburb in 1950s Christchurch and down the road was this mystical magical place. It was the Edmonds 'Sure to Rise' factory, a large, multi-storied building which was a factory to make Edmonds baking powder and other baking products.
Such was my innocence, that I did not realise that people were working inside on a factory line, all I saw was the pretty exterior with a huge sun rising on the roof. The sign 'Sure to rise" was part of my childhood landscape as I grew up. The Edmonds factory was set in beautifully manicured gardens framing emerald green lawns. There was even a playground which I can still remember as being my favourite place in the world to be. We visited often. It was free and it was nearby.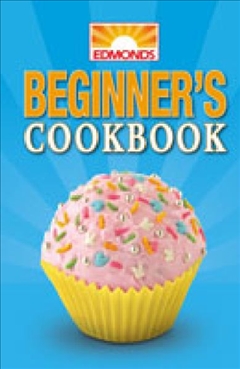 Built in 1908, the Edmonds factory also regularly printed a small book of their recipes. This became a Kiwi icon, as every cook (usually women) in New Zealand would refer to their Edmonds. I can still remember Mum's copies, well thumbed, scribbled in, filled with notes and measurements. It was dusted with flour, had greasy smears of butter – but it was holy. I can still remember mum pressing an evil looking thing into a mould and it becoming 'tongue' for our sandwiches as she peered into the pages of this book. I would not believe her when she said, "It's just like corned beef dear". Hell no it wasn't!
Ad. Article continues below.
My mother, and most mothers in the 1950s and 1960s, would bake most of their meals and cakes from scratch. Therefore, Edmonds was like the bible in every Kiwi kitchen. I can still remember mum with her pinny (apron) on, in a steamed up summer kitchen bottling preserves, making jam, sponges, neenish tarts (yum) and afghans while blow flies hurled themselves at the windows. These sumptuous delights were not discretionary, that is, we could not just help ourselves. They were eked out for special morning and afternoon teas and for visitors. How we glared as the visitors 'helped themselves' while we made do with buttered arrowroot biscuits.
As a young adult going off to live in a flat, my mother gave me an Edmonds cookbook. Sadly, she omitted actually teaching me how to cook, as I made too much mess. Mum was the queen of the kitchen and was not going to give up her crown easily. So, I made do with oranges, apples, and rice risotto from a packet – and cheese crackers. When I met and married my husband (very young) I still had no idea how to cook, and finally made friends with the Edmonds cookbook.
Years later, after my divorce, in my late thirties and back living alone, my mother gave me a new copy of the Edmonds cookbook. I was amazed to see that all of the basics like roast dinners, sausages, mince and fish pies had been joined by other more exotic recipes. New Zealand had been affected by globalisation. We had chilli con carne, spaghetti bolognese and Indian Curry. And there were microwave recipes. Radiation slice with nuclear filling.
My mother sent me my last copy in 2004 and I treasure it dearly as she is now in that great kitchen in the sky. I love her handwritten note on a 'post-it' note. "Happy birthday. Enjoy the recipes. Mum 2004." My copy is well thumbed and referred to often. I've taught a few junior cooks from it. The Edmonds building itself was torn down in the 1990s and I felt a real grief to drive past and see that empty gap like a mouth without its front tooth. But then the earthquake happened, and it was not missed so much.
Ad. Article continues below.
I've passed on a newer copy onto my daughter who is a great cook, in fact, she is a trained chef. I love the no-nonsense, no frills, nothing too fancy schmancy recipes. What you see is what you get. The jam sponge is divine. The hokey pokey biscuits taste just like mums and the chocolate fudge and florentine caramel are to die for.
As I sit and look through that book, and look at Mum's beautiful italic script the memories come thick and fast. It's not the fanciest, glossiest cookbook on my shelf, but it's the one I most often refer to, like an old familiar no-nonsense friend, the recipes work, they are tried and true – the ingredients are local or in your cupboard and they taste wonderful. Just like Mum's. Long live the Edmonds cookbook.
If you would like to experience this cookbook for yourself, the Edmonds Beginners Cookbook is available from Dymocks. Click here to learn more.