Saturday on the Couch... with books and music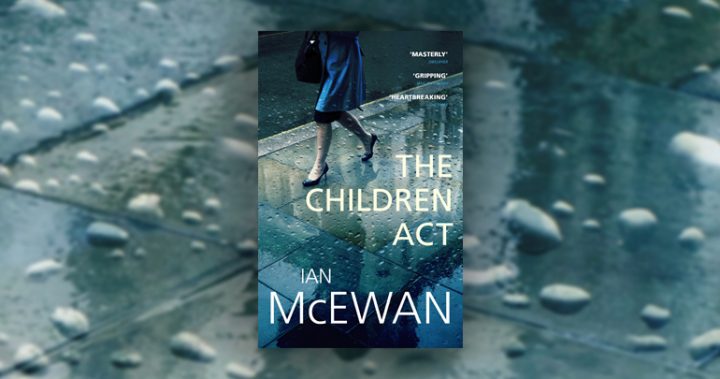 I delight in combining my love of reading with my equal love of music and recently found a fellow sharer, albeit in a literary sense, the main character in a book entitled The Children Act, by Ian McEwan.
Fiona Maye is an English High Court judge who has made one of the most delicate decisions of her judicial career. She sits at home, comfortable in her favourite chaise longue, a second Talisker and water by her side, editing the pages of a Family Division judgment she must deliver the following morning. As she makes changes in heavy black pencil, her stereo keeps her company playing the J S Bach Partita no. 2. She is especially enthralled by the 'French' section (which I assume to be the Sarabande). Coincidentally, the previous night, while attempting the most difficult review I have yet done, I played the Martha Agerich recording of the same work! 
The draft on which Fiona works extends to twenty-three pages and relates to a separated Chareidi couple. The husband is a strict upholder of the religious law, maintaining their daughters must be educated in a girls-only school, whereas the mother, who has already improved her own education and gained employment as a teacher, has them enrolled in a coeducational school.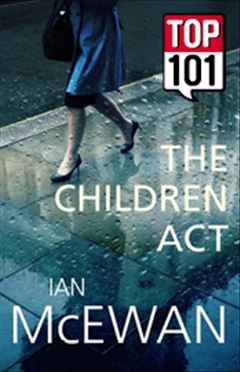 Fiona's judgment comes down in favour of the mother but must be prepared and presented in such a way as to preclude possible grounds for appeal. At the same time, she is presiding over a case relating to the separation – or not – of siamese twins. One twin is capable of surviving on its own but not the other; if they are not separated, the weaker twin will eventually die and, with it, the stronger. The parents, Catholic, are opposed to medical intervention as it will cause the inevitable death of the weaker sibling. 
Ad. Article continues below.
In the midst of her deliberations, Fiona's husband Jack, an academic, comes in and makes the bold announcement that he is going to have an affair with a twenty-eight year old statistician named Melanie. Fiona is shocked; her mind can picture an attractive blonde. Jack says he doesn't want things to change between them. He doesn't want a divorce, he loves her, but this is his last chance, at fifty-nine, for a fling. Jack leaves their apartment. Fiona has the lock changed. 
She enjoys dinners, concerts (Schubert, Scriabin), has played the part of Enobarbus in Antony and Cleopatra (knowing the part off by heart), is thoroughly ensconced in her work, delights in learning new classics to play on her piano, even performs a duet with a QC friend at formal gatherings, and through it all realises she allowed her fertile years to slip by. Childless, and now fifty-nine like her husband, it is too late; she has been too busy to notice. Through her twenties and thirties there were finals, further exams, a calling to the bar, a chance to go to the States to teach at Pittsburgh, drifting further into family law, holding back another year or two and then, in her forties, thoughts of gravids and autism… 
A third case relates to Adam Henry, the not quite eighteen-year old from a family of Jehovah's Witnesses. Adam has leukaemia and is in desperate need of blood transfusions following invasive procedures to treat his condition. Without blood, he will die; neither Adam nor his parents will give authority for transfusion. The treating hospital brings the matter before the court to gain authority to do so without family consent. Fiona goes to the hospital to interview the young man and establish whether he is mature enough to form his own opinion or is being coerced. The chapter is quite touching, and her decision has consequences. 
Ad. Article continues below.
In between, Jack returns and Fiona wonders if "…in the statistician's bedroom he failed to pass through the gates of Paradise." Fiona had threatened to leave him in the event anything like this ever happened but she is too busy and undecided. 
McEwan's writing, his use of language, his storytelling, is as good as any author I know. This is not an especially long book at 215pp but on reading The Children Act, I found that, although I didn't especially 'like' Fiona Maye, I was drawn to her, especially in the work she does. The author's understanding of legal issues and moral judgment are exceptional; whether the reader agrees or not is never an issue, his clear ability to offer thought processes well suited to his character cannot be questioned. It is a serious work but not without humour. 
Oh, and I appreciated Fiona's capacity to absorb beautiful music while she works. 
The Children Act by Ian McEwan came from my own bookshelves. It is one of those rare five-star books, and is available here from Dymocks. 
Do you, like Fiona and I, find music and reading complementary? Or do you, like a number of others, think them better separated?