Saturday on the Couch - What is a Transterior Home?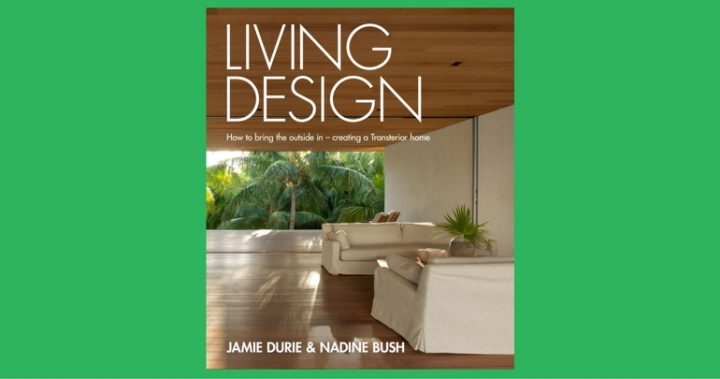 There is nothing like a new word, transterior, to throw automatic spell check into a 'hissy fit'. Living Design: How to bring the outside in – creating a Transterior home by Jamie Durie & Nadine Bush had spell check threatening to leave home!
To me, this is very appealing. As it is revealed, there could be not a more appropriate adjective than this to describe the merging of the exterior and interior of a home. However, I jump ahead.
This is a beautifully illustrated book for creating links between nature and design. What more appropriate place to start than in Jamie's own Los Angeles home. One can feel the linkage between inside and outside and envisage moving from one dedicated space to the next. I was a little disappointed that Jamie started with his home in Los Angeles but turn a few pages and here it is; "Jamie's home Sydney". It would be so nice to hold a poll to see which home we Australians prefer. Just one very good reason to purchase this book.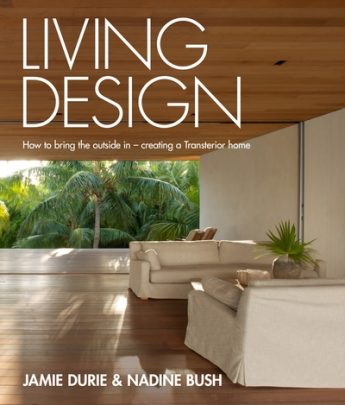 It is a while since interior decorators included indoor plants as part of their living space but it is a definite part of Jamie's bringing the outside in.  Just a touch here and there and definitely windows / doors that reveal exquisite Japanese plantings or a suggestion of the jungle.
Another huge plus is the inclusion of "Environmental Factors" from water supply, recycled materials, energy efficiency to architectural design.
Ad. Article continues below.
What follows is series of individual homes from all over the world. A plethora of homes will give the reader so many ideas and brain flashes. I found James Houston's "Lake House" particularly inspiring and for James was, "the first step toward creating a design vision, that promotes the integration of mind and lifestyle." P 88
The section on Design Concept is so easy to follow and gives the reader the tools to work with; namely shape, line, texture, colour, scale, proportion, rhythm and movement. The "mood boards" show how this is actually applied along with the 'core feeling that can result' as given in each "Let's Break it Down Page". For example, simple and natural, harmony, lush, moody, glamorous or happy.
I loved the section on natural options followed by Indoor Plants which covers light and shade, hanging plants, stags and elkhorns, terrariums, and flowers both dead and alive.
Ten rooms have been cleverly selected for inclusion in the book and it is here that we can really see the concept of 'transterior elements', This is supported by a list of transterior elements as well as beautiful photography for each space. I am so motivated to re-decorate. Not drastically but to incorporate many of these elements.
More houses from all over the world are described in words which alone paint a picture which is further enhanced with photography. For me, the Kofumaki House is the epitome of integrating nature in a simple but very Japanese style.
Ad. Article continues below.
A Stockist List at the end of the book rounds off the presentation and is invaluable to those of us who are inspired by this treasury of ideas.
The partnership between Jamie and Nadine is clearly an outstanding success. A beautiful resource as well as one you would be proud of on your coffee table or bookshelf.
Living Design: How to bring the outside in – creating a Transterior home by Jamie Durie & Nadine Bush is available from Dymocks.
Join Books at 60 on Facebook, or sign up for our weekly newsletter below for more great reading recommendations!