Saturday on the Couch - The Secret to a Long(er) Life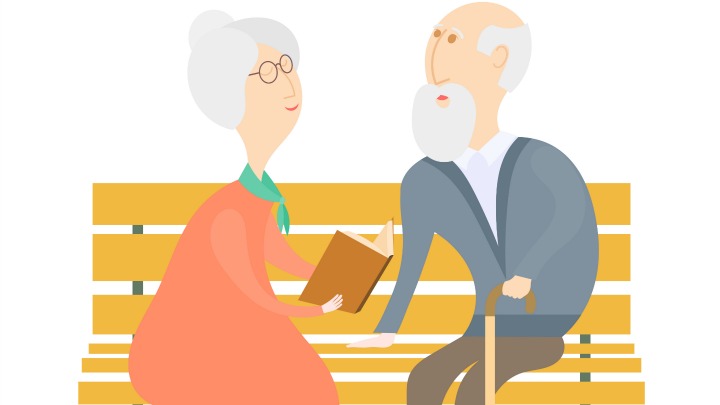 It's official, and supported by research from none other than that bastion of higher learning, Yale University – people who read live longer!
As reported recently in the Huffington Post, "book readers have a "significant survival advantage" over those who don't read books."
In fact, we may live up to 2 years longer than our non-reading contemporaries. The researchers did not say whether e-readers and audiobooks were included in the study, but you would have to think "reading is reading".
"People who report as little as a half-hour a day of book reading had a significant survival advantage over those who did not read," said the senior author, Becca R. Levy, a professor of epidemiology at Yale, in a New York Times post.
The Yale University study, conducted within the School of Public Health, found that people who read up to 3.5 hours per week were 17 percent less likely to die over the 12 years of the research study. Further, people who read for more than 3.5 hours per week improved their chance of longevity by 23 percent.
Ad. Article continues below.
The good news continues for those who read newspapers and journals; their longevity increases, but not to the same extent.
As is usual with studies of this kind, some observers note there is, of course, a contrary view. As reading tends to be a sedentary occupation, conducted in "safe" environments, the rise in longevity may, in fact, be because the reader stays out of inherently dangerous situations.
Now as the friend who brought this study to my attention noted, I read an average of about 3 hours per day – does that make me immortal?
I have to wonder, does a study of this type advance the human race or would the dollars spent on this study have been best spent elsewhere?  Maybe – but that is a totally different discussion.
Over to you – do you believe people who read live longer?
There is a world of "youth-giving" books available at Dymocks.
Join Books at 60 on Facebook, or sign up for our weekly newsletter below for more great reading recommendations!