Saturday on the Couch - Reading with a Child
There is a special delight in sitting on a couch and sharing a book with a child. When they are still small enough to sit on your knee, it's lovely to snuggle in, make noises and read a favourite story or rhyme – often several times over.
There are two books I want to bring your attention to which I recently had the pleasure of sharing with one of my seven year old granddaughters.
Maudie and Bear, written by Jan Ormerod and illustrated by Freya Blackwood is a book we gave as a birthday gift.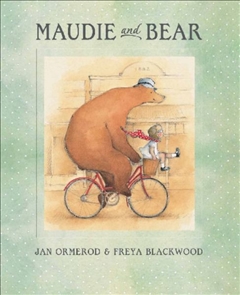 To begin with, Miss Seven, read a few pages to me, then I took over. There are five stories about Bear and Maudie. Maudie is not always well behaved. She can be rude and selfish. Bear is always loving and kind. At times, Bear is a mother figure, at times a grandparent.
I checked on Goodreads to get the author's name and was astounded at the vitriol in some of the comments. Maudie was rude and selfish, she was not a good role model, Bear was a long suffering female stereotype. I loved the book because Maudie was like my three granddaughters who have, dare I say it, been known to throw tantrums. And Bear was like the supportive adults in their lives.
Ad. Article continues below.
All agreed the illustrations are a delight.
The second time we read it Miss 7 acted out the five stories as I read.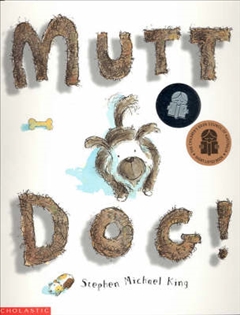 The other book was purchased through Ashton's Scholastics who have run 'Book Club' in schools for about forty years. It, too, is beautifully illustrated by author-illustrator Stephen Michael King. 'Mutt Dog' is the story of a stray dog who finds food and shelter wherever he can in a big city. He often has things thrown at him and is called names. One night he stumbles into a place where humans are being given shelter. The kind supervisor beds him down in a box, but next day he has to go. But, the kind lady takes him back to her place with her family and Mutt Dog finds a place to belong.
I read it to Miss 7, she read it to me. When her grandfather came home, she read it to him.
It's a lovely story and a chance to talk to children about people and dogs who don't have a place to belong.
Ad. Article continues below.
Again, the comments on Goodreads were bemusing, though it was more positively viewed. Someone wanted to know why we weren't teaching children about the strangers of stray dogs!
Books, couches and children – a winning combination, in my view.
The books mentioned in this article are available from Dymocks, click on the titles for the link.

Join Books at 60 on Facebook, or sign up for our weekly newsletter below for more great reading recommendations!